The best beach clubs in Tulum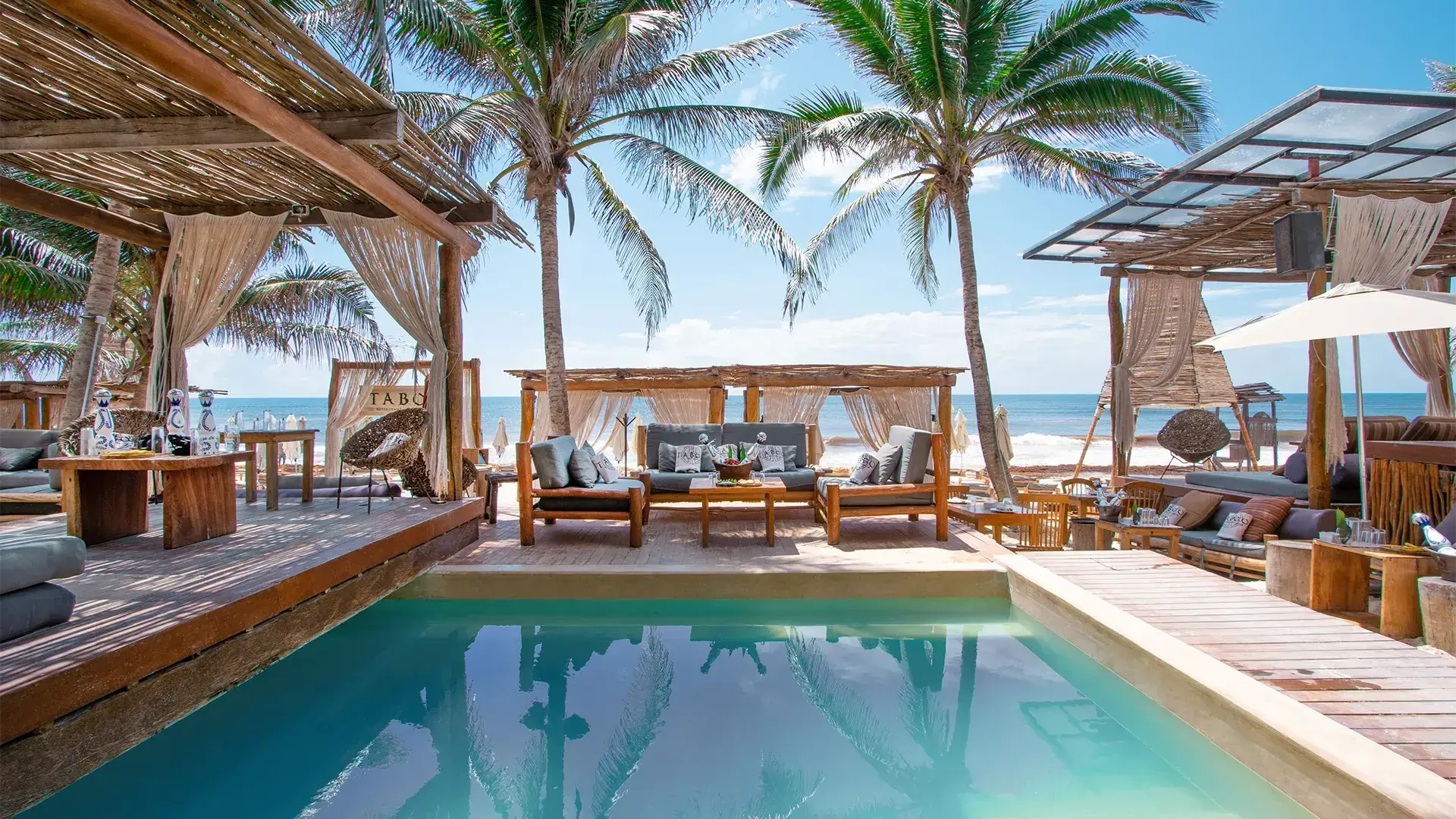 The town of Tulum draws thousands of visitors with its distinctive natural wonders. One of the many reasons Tulum is well-liked by tourists is for its beaches. However, some of the coolest Tulum beach clubs are a must if you want an even better beach experience. Due to its exceptional setting, Tulum offers great beach experiences in Mexico and is unquestionably one of the top beaches along the Riviera Maya, whether you're looking for wild nightlife or the most peaceful evenings you can imagine. Here are the best beach clubs in Tulum.
Best beach clubs in Tulum: Mia Beach Club
The Mia Restaurant & Beach Club is a hip and upscale beach club in Tulum with activities suitable for visitors of all ages, and it is situated in the heart of the city's hotel zone. In Tulum, Mia Beach Club is a fantastic place to unwind for the day. It provides a full-service dining room, a bar, and spacious daybeds for rent. On site, there is also a small pool. Along the beach, there are several palm trees, which offer a ton of shade. Additionally, Mia offers delectable fare like tacos, shrimp, ceviche, hamburgers, and ribs.
Taboo Beach Club
One of the most fashionable venues to spend a day at the beach in Tulum is Taboo Beach Club. If you want to eat at a table, there is a full restaurant right next to the beach or you may relax on one of their daybeds there. They also have a fantastic pool with lounge chairs around it so you can cool off. Taboo also provides hookah smoking services on demand. Massages cost roughly $50 for 30 minutes.
Best beach clubs in Tulum: Papaya Playa Project
Instead of closing their doors and hoping for better times during the Covid-19-related lockdown, these businesses pulled up their sleeves and got to work. They're back with a bang and have a brand-new venue, cuisine, cocktail menu, and wine list. You will undoubtedly fall in love with this location because of the alluring view of the spectacular coastline, the gentle touch of the cool wind, and the warmth of the sun. The beautiful beach club's new design combines perfectly with the surrounding landscape, the resident DJs, and the guest musicians. The food at The Papaya Beach Club Project in Tulum is bursting with rich, fresh, and sustainable tastes that go perfectly with its cocktail menu.