Cielo and Cielito: an underwater sky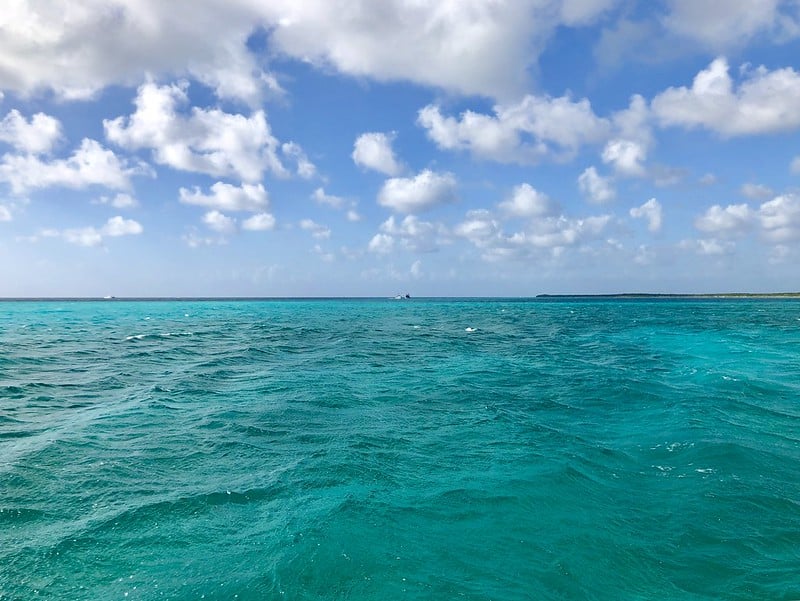 Cozumel is the most important reef in Mexico and the second in the world, so it's not surprising that snorkeling and diving are perhaps the main activities for tourists here. El Cielo, with its accompanying sister spot, el Cielito, is one of the most famous spots to do that in.
Where is el Cielo?
El Cielo and el Cielito are part of the national reef park, which is located on Cozumel's southernmost point. Being one of the most famous tourist attractions here, visitors who wish to experience el Cielo can book a tour from one of the many places around Cozumel, Cancun, and Playa del Carmen, that offers them. Some even include transportation to the island.
What does el Cielo and Cielito Tour include?
Tours to El Cielo and El Cielito are done on catamarans. As it takes some time to sail there, the fun begins at the boats themselves. They have a bar with a variety of drinks, like water, sodas, and beer. Though they ride in a shaded sitting area, visitors are welcome to walk the deck and absorb the stunning views of the turquoise Caribbean Ocean that surrounds them on the way to El Cielo.
Why are they called "el Cielo" and "el Cielito"?
"Cielo" means "sky" (and "cielito" just means "little sky"). As soon as visitors put their heads under the water, they find out why. The white sandbanks are home of contrasting reddish and dark-colored starfish.
Though calm, the waters at "El Cielo" are quite deep. There are always a few people who can't, or won't swim who stay on the boat. For them, the shallow "el Cielito", only a few feet away, is the better option, as they can experience this underwater sky on their feet.
The tour ends at Playa Mia Beach Club
Visitors return to the boat which sails back to the Playa Mia Beach Club. There, they're welcome to use the facilities, which include a beach lined with deck chairs, a pool, an inflatable park on the ocean, and, most importantly, food.
Before the day is done, tourists hop back on board the catamarans to finish the day with a short dance session.