Punta Allen travel guide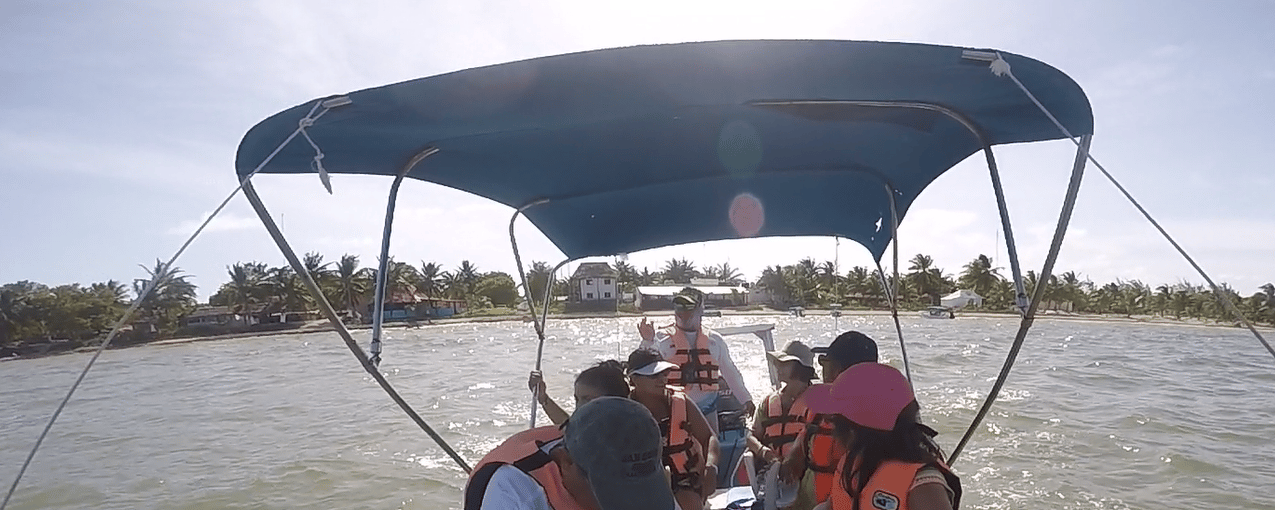 Punta Allen is a natural treasure on the shores of the Caribbean Sea. It is a protected area, which was declared a Natural World Heritage Site by Unesco since 1987. To explore the area, start in the town of Javier Rojo Gomez. This town is about 50 kilometers from Tulum, in the Riviera Maya. Here is a little Punta Allen travel guide.
What to expect around Punta Allen
Along the way, you have to make a stop at Boca Paila. The pristine beaches, crystal-clear turquoise waters, and lush tropical landscapes make this coastal area picturesque and renowned. Boca Paila occupies a location within the Sian Ka'an Biosphere Reserve, a UNESCO World Heritage Site celebrated for its exceptional biodiversity. Visitors have the opportunity to explore the mangrove forests and wetlands, which harbor a diverse range of plant and animal species, including dolphins, sea turtles, and numerous bird species.
Some plans to do in Punta Allen
Once you reach Punta Allen, it will have been worth the journey. Because the moment you set your feet on an idyllic heaven-on-earth with fine white sand beaches, an emerald sea and life buzzing everywhere, you will feel like you are in paradise.
Punta Allen has other lagoons beside Boca Paila.
The second lagoon, called Laguna Grande, captivates with its tranquil waters and lush surroundings. It invites visitors to kayak, paddleboard, or simply relax while enjoying the breathtaking scenery. Lastly, the enchanting Laguna Negra reveals a hidden world of mangroves, where visitors can navigate through winding waterways and marvel at the thriving ecosystem. These three lagoons of Punta Allen offer a unique opportunity to connect with nature and immerse oneself in the captivating beauty of the region, creating memories that will last a lifetime.
Punta Allen travel guide: What to do
Another attraction in the community of the town of Javier Rojo Gómez, in Punta Allen, are the boat tours to discover the natural wealth of the Sian Ka'an Biosphere Reserve and the Caribbean Sea. The tours have a fixed price for each boat that can carry up to 12 passengers and last about three hours.
This tour will allow you to see dolphins and giant sea turtles up close in their natural habitat, and with a little luck, it is also possible to see manatees. The tour includes the necessary equipment to snorkel in the second largest barrier reef in the world, after the Australian. The guides take you to places where birds of extraordinary beauty nest and, as a finishing touch, you will arrive at a kind of natural pool of crystalline waters and shallow depth called Blanquizal, a must-see place that the whole family will love.
Punta Allen travel guide: Accommodation
There are a variety of accommodation options available in Punta Allen, including hotels, bed and breakfasts, vacation rentals, and eco-lodges.
Hotels in Punta Allen are typically small and locally-owned. They offer basic amenities, such as air conditioning, Wi-Fi, and breakfast. Some hotels also have restaurants, bars, and swimming pools. Bed and breakfasts in Punta Allen offer more personalized service and amenities than hotels. They typically have fewer rooms, and the owners are often on-site to provide guests with recommendations and assistance. Vacation rentals in Punta Allen can range from small apartments to large villas. They are a good option for families or groups of friends who want more space and privacy. Eco-lodges in Punta Allen are located in the jungle or on the beach. They offer guests a chance to experience the natural beauty of the area. Eco-lodges typically have fewer amenities than hotels, but they offer a more unique and environmentally-friendly experience.
Wildlife
Punta Allen offers a captivating opportunity for fauna sighting, allowing visitors to witness the rich biodiversity of the region up close. The area is renowned for its abundant marine life, making it a haven for nature enthusiasts and wildlife lovers. One of the highlights is the chance to spot dolphins gracefully leaping through the waves or swimming alongside boats. These intelligent creatures often put on a show, delighting observers with their playful antics.
Additionally, Punta Allen is a prime location for encountering majestic sea turtles as they nest or glide through the turquoise waters. Snorkeling or diving excursions present the opportunity to marvel at the vibrant coral reefs teeming with colorful fish, including angel fish, parrotfish, and butterfly fish. Birdwatching enthusiasts will be thrilled by the diverse avian species that inhabit the region, such as frigatebirds, pelicans, and herons. With a little luck, lucky visitors may even catch a glimpse of manatees or crocodiles in their natural habitat.
Punta Allen travel guide: Weather
The best time to visit Punta Allen is between December and April, when the weather is dry and sunny. The summer months can be hot and humid, with occasional rain showers.