Carrillo Puerto stop in the Maya Train route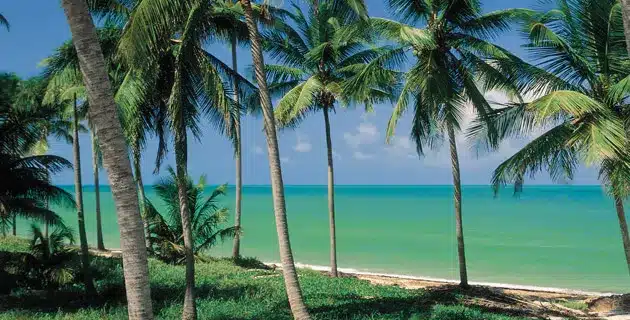 The Maya Train's inclusion of a stop at Carrillo Puerto, Campeche, marks a significant milestone. Both in enhancing mobility and connectivity within the Yucatan Peninsula. Despite its small size, this stop will play a crucial role. The long awaited task of providing locals and travelers with improved transportation options. Thus facilitating access to key attractions and cultural sites in the region. Here are some words on the Carrillo Puerto stop in the Maya Train route.
Visit the Champoton Fort
The history-rich small fortification, dating back to the 17th century, stands as a remarkable testament to the past, despite its modern renovations that somewhat conceal its ancient stones. Initially constructed by Antonio Llovet to safeguard the city from the menacing threats of pirate attacks, this well-preserved bastion stands tall as the sole surviving relic of that era.
What to expect
Over the years, it has earned the alternate name of Castillo de Moch Couoh, in honor of the illustrious Mayan warrior who valiantly resisted the Spanish invasion in 1517. A captivating sculpture of Moch Couoh, replicating a monolith from the X'Culoc archaeological zone of Hopelchen, proudly adorns the adjoining square, adding an intriguing touch to the historical ambiance. As visitors stroll through the area, they are bound to be transported back in time, gaining insights into the captivating tales of Campeche's fascinating past and its courageous defenders.
 Carrillo Puerto stop in the Maya Train route: Visit Champoton
Champotón has rightfully earned fame for its delectable, fresh seafood offerings. Witness the rhythmic dance of fishing boats gracefully gliding back to shore, bearing the bountiful daily catch, and then immerse yourself in the lively atmosphere of the bustling market where a captivating array of seafood delights awaits your curious gaze. Venture into the inviting restaurants and palapas scattered throughout the region, where culinary wonders await your taste buds. Savor the delectable seafood dishes skillfully prepared to perfection or treat yourself to a tantalizingly refreshing cocktail crafted with the finest locally-sourced ingredients.
 Carrillo Puerto stop in the Maya Train route: Book a tour
For an unforgettable adventure, head north to the scenic beaches or embark on an enchanting boat ride along the picturesque Champotón River, meandering through the enchanting mangroves. As you glide through these serene waters, keep your eyes peeled for the stealthy caimans lurking beneath the surface and marvel at the splendid diversity of vibrant birdlife that calls this estuary home. The guided tour promises to be an enthralling experience, where you'll forge unforgettable connections with nature's wonders, leaving you with cherished memories of your time in Champotón.