Playa Chamicos: Perfect for a Sunny Day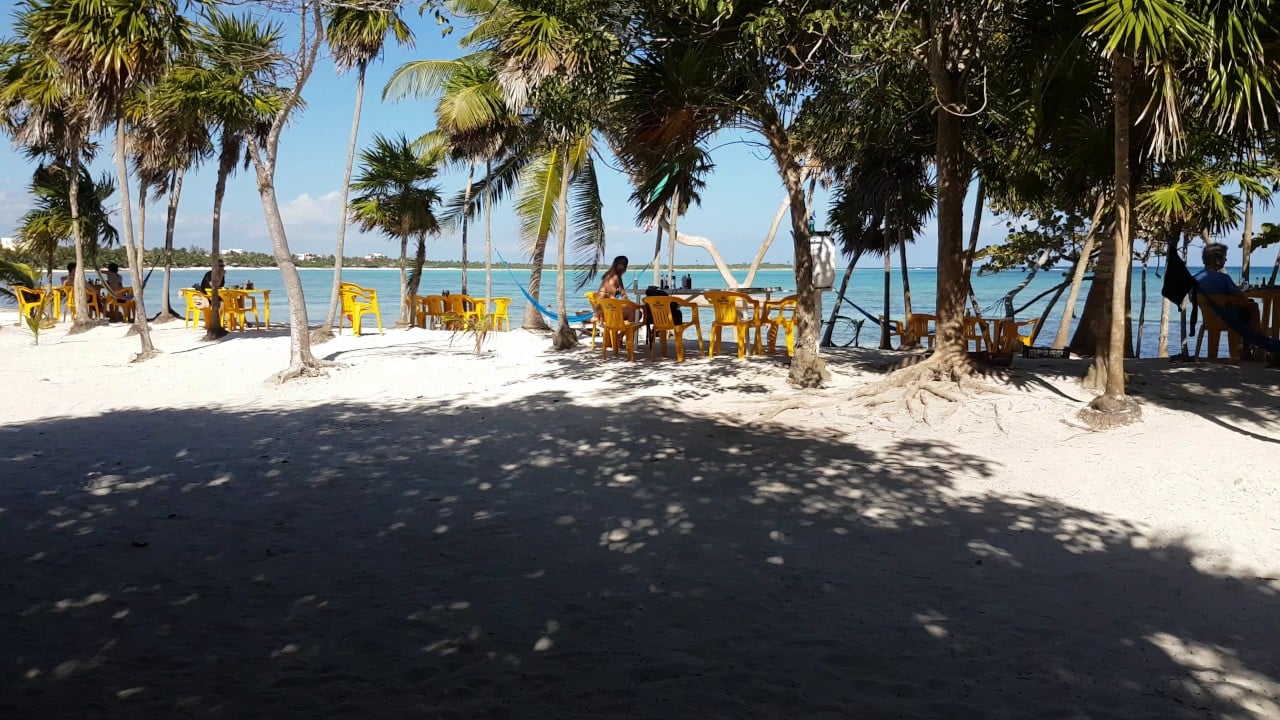 Playa Chamicos is just another one of the beaches at Tulum where you can spend the day having fun. This is a pet-friendly beach, with great weather, white sand and a sea where the water changes color to all shades of blue imaginable. Perfect for a day with the family.
Where is it?
Playa Chamicos is near Tulum, just a few steps away from Soliman Bay. It is a beach that is very easy to reach since it is well-known among locals and tourists. You only have to drive down the Cancún-Tulum highway to get there. There are signs everywhere to help you along the way.
What can you do in Playa Chamicos?
Playa Chamicos, like many other beaches around the area, offers a lot of entertaining activities to do under the Riviera Maya's sun.
You can lounge on a beach chair, lie down on the sand, stroll down the shore and enjoy the warm sand under your feet. The sea breeze and the hot weather create the perfect balance for you to enjoy your walk. Some people prefer to bring a football or a volleyball for a friendly match on the sand. No matter what activity you decide to join, you will definitely have a blast.
If you want to cool off, you can always go swim in the ocean. The shallow water is perfect for families with children since they can safely navigate the sea and spend their day splashing around without risk of getting hurt. You can go on more daring adventures, too: you can snorkel, go kayaking or go diving. If you are lucky, you'll be able to see many tropical fish that live in these waters and beautiful corals beneath your feet.
If you are hungry, Playa Chamicos is a location full of restaurants where you can enjoy snacks or lunch and quickly go back to having fun.
Whether you're alone or with company, Playa Chamicos is waiting for you.