Playa Norte: The Most Popular Beach in Isla Mujeres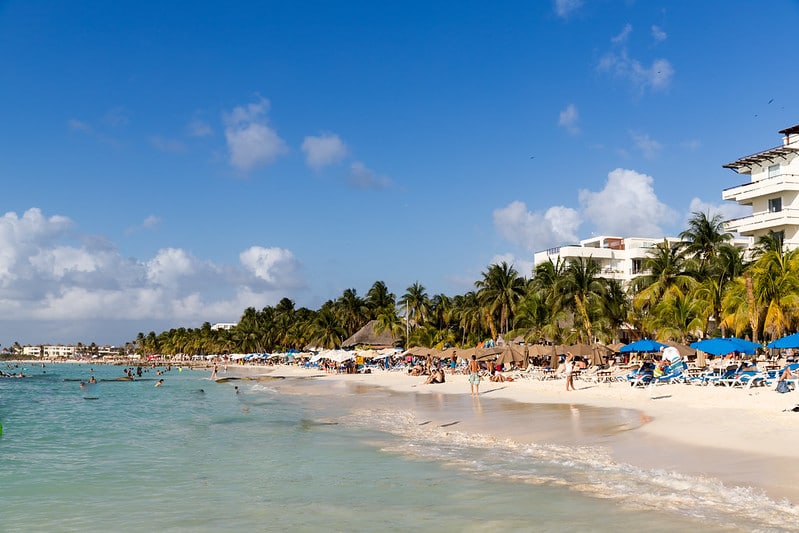 North Beach, or Playa Norte is considered to be one of the best 25 beaches in the world according to the Traveler's Choice Awards in 2020. This is a place that displays all of what the Caribbean Sea has to offer. Its crystalline waters, sandy beaches, tall palm trees and perfect weather makes this one of the most popular destinations in the Riviera Maya.
How do you get to Playa Norte?
Located in the northernmost point of Isla Mujeres, it is very easy to access. There are boats and ferries that regularly set sail from Puerto Juárez, Punta Sam and Cancún's hotel zone. You'll only have to wait approximately 45 minutes to disembark and enjoy the place.
The weather is ideal. During summer, the days are an average of 82°F. Almost every day is sunny, with the occasional drizzle during the rainy season. You'll definitely get a tan if you choose to stay here.
This is such a popular spot because of Playa Norte's blue, transparent and fairly shallow waters. You can walk several feet into the ocean and the water won't even reach your waist. It is also a public site, so you can find many hotels where you can stay and restaurants where you can enjoy all sorts of food.
Popular activities
Playa Norte is an extensive beach, which allows for all sorts of activities to take place. Young crowds tend to be attracted to the place because of the many bars and clubs located along the shore.
If you are visiting with a group of friends, this is the place to enjoy cocktails and all sorts of drinks and other beverages. If you are coming with your family or as a couple, the restaurants offer a varied menu of snacks, Mexican food and international food as well. Families like the beaches of Playa Norte because its shallow waters allow their little ones to enjoy the sea water without worries. No matter your age, Playa Norte caters to all sorts of preferences.