Tankah Bay Beach and Its Lovely Marine Surprises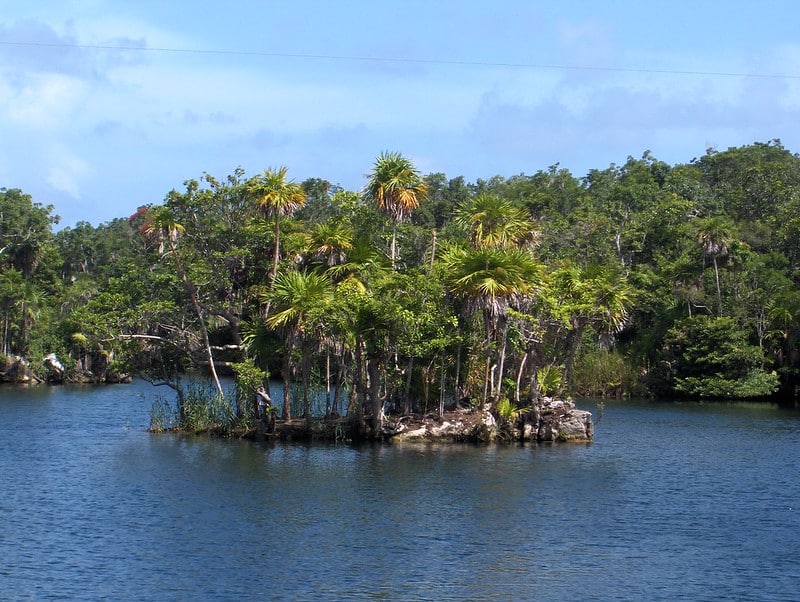 Tankah Bay Beach is the spot where you go to relax if you are in the Riviera Maya. The outer reef break, the mangrove jungle that surrounds it, and the cenote are just a few of the reasons why you should spend the day here.
Where is Tankah Bay Beach?
It is only 3 miles north of Tulum! Tankah Bay gives you the illusion of being far from the tourist zone—while being within easy distance from the Riviera's famous cities
Curious facts about Tankah Bay Beach:
Tankah Bay is a place where underground rivers meet with the sea. This creates a curious phenomenon which swimmers can only experience here: the water changes temperature! Due to the meeting of fresh water (which is cooler) and the sea's salt water (which is warmer) anyone who takes a dip into the sea at Tankah Bay is sure to have an exceptional adventure.
This is one of the few beaches in the Riviera Maya that does not have powdery, soft sand. But don't worry, it is still safe for you to walk around without shoes.
What is there to do?
This is a place that is famous for its offshore coral reef. If you take a snorkeling or diving tour, you'll be able to see schools of exotic fish and beautiful corals. There is also a mangrove cenote in Tankah Bay where you can swim with freshwater fish and observe the vegetation. The sea is calm, so you don't have to worry about large waves ruining your plans.
You can also lounge on a hammock or beach chair and simply enjoy the sun on your skin. There are restaurants and hotels on the beachfront in case you get hungry.
A few tips if you are visiting Tankah Bay Beach:
· Consider that you have to pay a small fee to gain access to the beach
· Wear sunscreen free of chemicals if you want to swim
Regardless of your age, you'll leave Tankah Bay Beach in awe of its natural beauty.