Find yourself at Xcacel Beach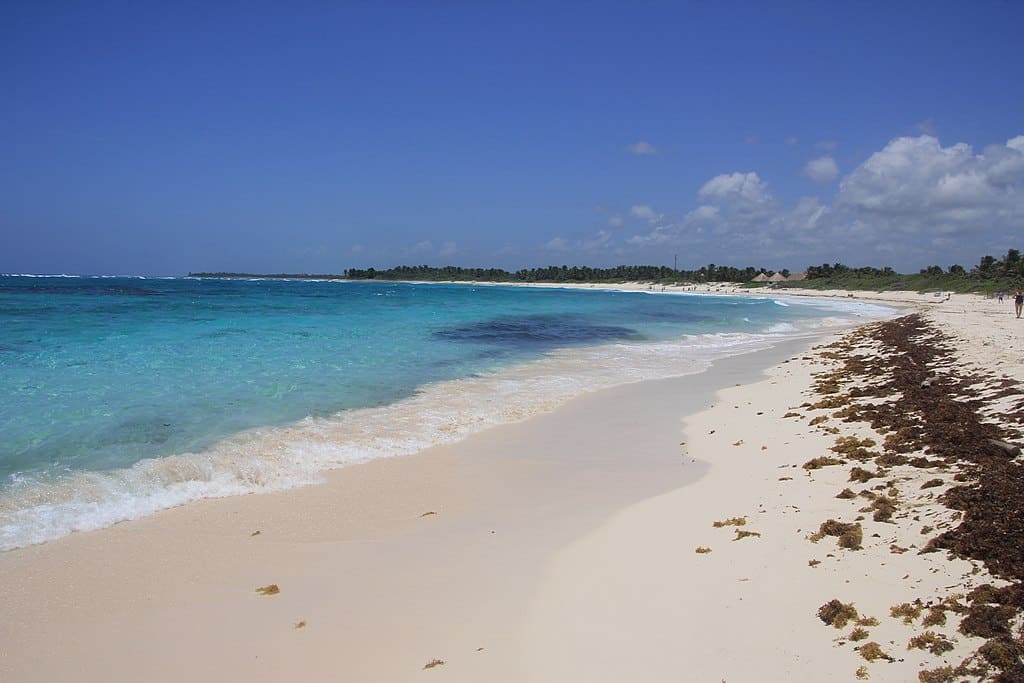 Xcacel Beach is south of Playa del Carmen, heart of the Riviera Maya. It has almost 900 acres of mangroves and cenotes. With 1.6 miles of beach, this is a favorite nesting site for white turtles and loggerhead sea turtles. This site is also recognized as the second most important reef zone in the world. It is part of the system that goes from the Yucatan Peninsula to the bay of Chetumal.
Xcacel Beach: a natural sanctuary
The marine area of this natural sanctuary allows the breeding, protection and feeding of 102 species of reef fish. In addition, because its barrier is not continuous, it allows turtles to enter the area to nest.
Cenote Regulations
This is the most important nesting site in Quintana Roo for loggerhead turtles (Caretta caretta) and white turtles (Chelonia mydas). From May to October, hundreds of animals arrive to lay their eggs. A team of expert biologists avoid predation by animal species and humans.
Xcacel Beach: Marine Adventure
Xcacel-Xcacelito allows you to enter the multicolored world of the reefs just 164 feet away from the coast. There are no tourist service providers, but there is no need. Some goggles and good swimming skills are enough to enjoy this underwater paradise. Here you will find multicolored fish, corals, and marine fauna.
Millenary trails
South of Xcacel is Xcacelito, a small freshwater cenote. You can get here through a corridor neighboring live mangrove trunks and a dirt road. In this place you can enter in groups of six people and it is mandatory to wipe off any kind of creams or repellents when entering the water. It is an experience that definitely has to be lived to the fullest. Rest, pleasure, tranquility, fun… whatever the argument, in Xcacel-Xcacelito you will find reasons to want to return, just like the turtles, every year between May and October, or November and April.
This nature reserve is open to the public from nine in the morning to six in the afternoon. The entrance fee is 25 pesos, which is used for the maintenance of the area, since it has restrooms and showers for the comfort of visitors.