If you Visit Dos Ojos, You Have to Stop by Nicte-Ha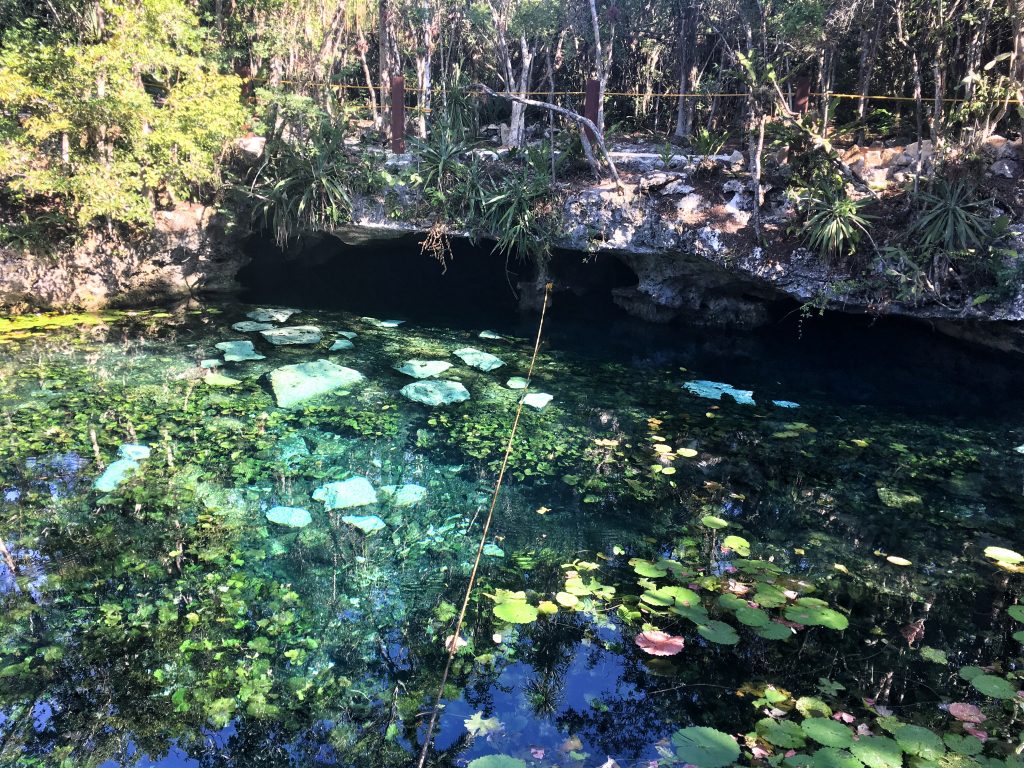 The famous cenote Dos Ojos is not the only one in the park with which it shares its name. Only a bit further down the road, Nicte-Ha is well worth seeing and swimming in its shallow waters or diving in its deep caves.
Where is Nicte-Ha Cenote?
The Nicte-Ha cenote is within Dos Ojos Park, only about 20 minutes east of Tulum, on the Chetumal-Cancun Highway 307. The Xel-Ha Eco Park is right across the road, you can't miss it. A visit to Nicte-Ha can easily be extended to include the other cenotes in the park or other tourist attractions nearby.
What are the facilities of Nicte-Ha Cenote like?
As it lies within Dos Ojos Park, the facilities are quite extensive. There are bathrooms and changing rooms in each of the cenotes, as well as lifejacket rentals and lockers. The place also has shaded rest areas with hammocks to rest after a day of swimming. Not relaxing enough for ya? Get a massage! —seriously. You can move around the park in your car or rent a bicycle to visit each cenote at your own pace.
The Nicte-Ha Cenote
Because Dos Ojos is the most popular cenote here, you're bound to find fewer people at Nicte-Ha. It's surrounded by high walls on one side and wooden walkways and stairs on the other for easy access. All around, nothing but green vegetation.
The most popular spot at Nicte-Ha is, by far, its 10-feet platform. It's right next to the main path, so you can simply walk up to it and throw yourself into the cool waters below. Though you'll land safely in deeper waters, this is a shallow pool, only 6.5 feet deep.
Around the edges, though, the bottom suddenly plunges to a depth of 26 feet to reveal a few wide caverns. We know what you're thinking, and we've got you covered: you can book diving tours and equipment at Dos Ojos Park. Time to see what lies in Nicte-Ha's caverns.