Xcaret Eco Park : A Little Bit of Everything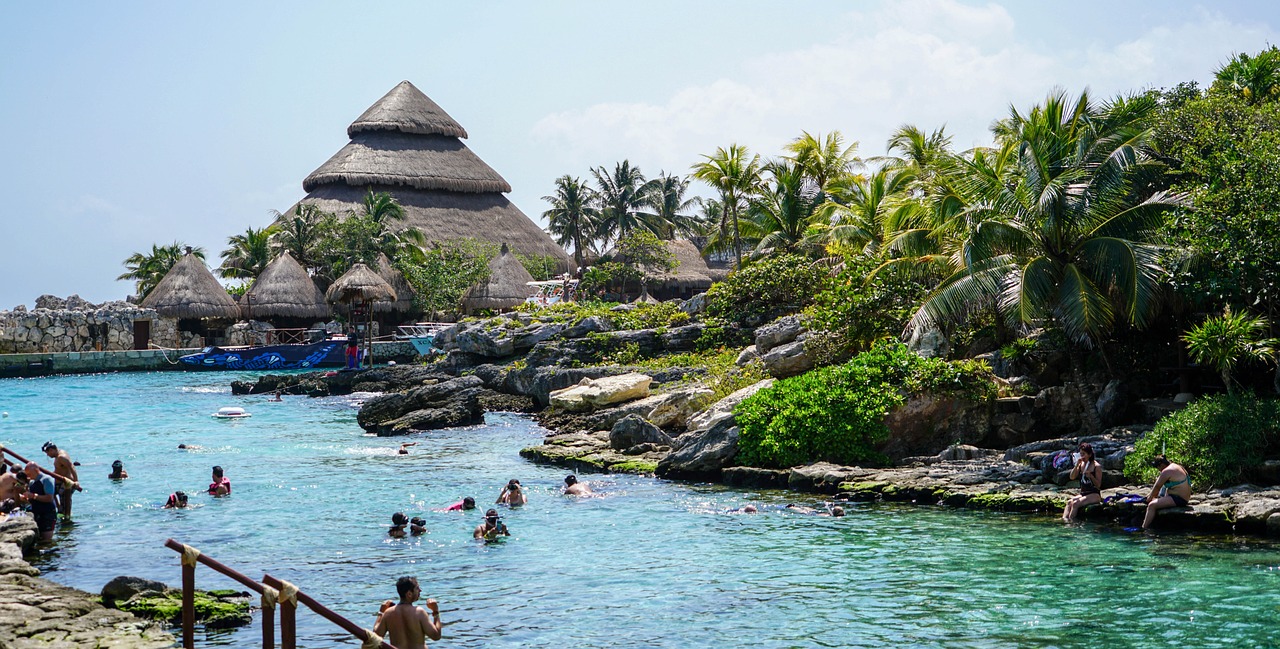 While the rest of the parks at the Riviera Maya offer one kind of experience or another, in Xcaret Eco Park you'll find a little bit of everything. There are fun rides, historical sites, and even a nightly show that walks you through the basics of Mayan history.
Xcaret Eco Park's location is no accident
Located in the heart of Riviera Maya, between Cancun and Playa del Carmen, Xcaret used to be a ceremonial site. This is where the Mayans purified their bodies and their souls before sailing to the nearby island of Cozumel to worship Ixchel, the goddess of fertility. As you can imagine, this is a deeply mystical place.
Those who inhabited these lands left their buildings behind. These ruins are among the most famous in the Riviera Maya. As you walk through them, it's hard not to imagine those who lived here all those centuries ago. The first of its kind in the area, the park was built around this archeological site.
The activities in Xcaret Eco Park might be too many for a single day
We're not kidding, this place is huge: close to 200 acres filled with all kinds of things to see, do, and learn. Traverse the jungle and across an underground river; snorkel among the colorful fishes and see the animals that live here. You can even swim with sharks and feed them. Granted, they are small nurse sharks, but still—sharks!
Mayan culture set to music
Every night, a big troupe of actors and dancers take the stage and adapt parts of the Mayan culture and history to the tune of musical numbers, which burst with color. However, this show is not included in the admission ticket, so you'll have to pay an extra fee, but it's worth the experience.
At Xcaret Eco Park they take their responsibility to the environment very seriously. Working with the Marine Turtle Conservation Program in Riviera Maya, the park has rescued several sea turtles, which are housed in the park itself, and they save 250 of their hatchlings every year.
Get your tickets here: https://www.xcaret.com/en/buy-my-ticket/