Lose Yourself (For a Little While) at Palancar Beach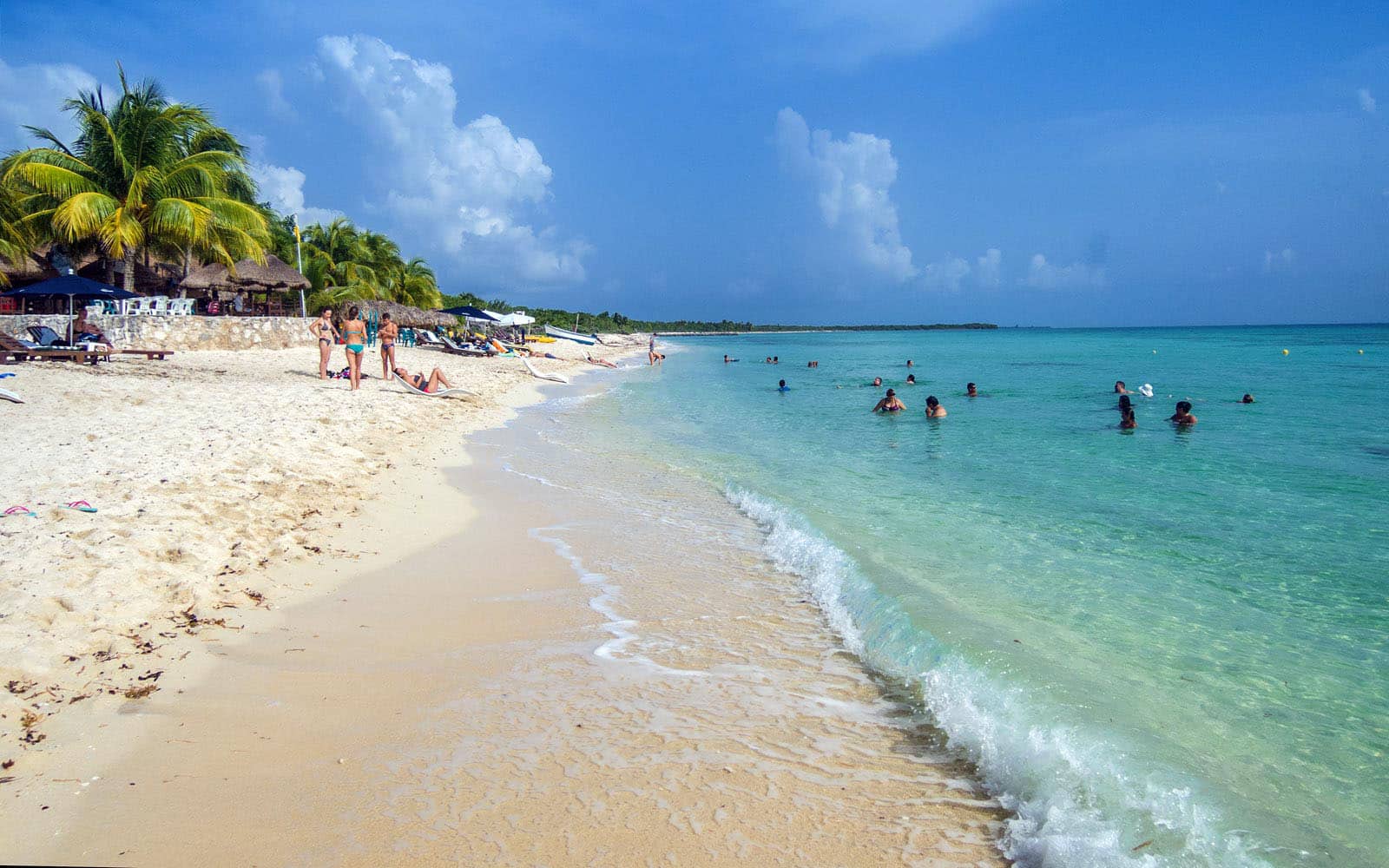 Palancar Beach is a small piece of heaven located in the southwest side of Cozumel island. This beach is fantastic year-round, however winter and the weeks before and after easter are its busiest season. Despite that, Palancar Beach is a lot less crowded than most of the Riviera Maya's crown beaches. It is a preferred spot by locals because it is quiet, calm, and speckled with beachside bars and restaurants offering a variety of traditional Mexican dishes.
How do you get to Palancar?
If you are not arriving via a chartered yacht or catamaran, getting to Palancar is a little adventure in itself. You'll have to drive around the jungle-flanked Quintana Roo C-1 Highway, either in a taxi or a rented car. If you're not staying on the island itself, that means taking a ferry from the mainland beforehand. Once on the road, however, Palancar is very easy to find.
If you got here on a taxi and are wondering how you're going to get back, Palancar Beach Club has a taxi base. The prices to several destinations are listed in a handy sign next to the entrance.
The Beach at Palancar
Cozumel is part of the great Mesoamerican Barrier Reef System, second largest in the world and largest in America, so you can be sure to find some of the best snorkeling and diving worldwide along the coast of Palancar Beach.
You know the beaches around here: white, powdery sand and clear, turquoise waters. The beach is a little narrow here, but the view is great, like an island lost at sea—nothing but ocean and sky. The water at Palancar is calm, almost pool-like. Put on your mask and snorkel to take a look under the surface.
Don't worry if you didn't bring them, though. You can rent some at Palancar Beach Club and other accessories, like kayaks and paddleboards, to enjoy the sea in several ways.
In short, here you have everything you need to lose yourself for a little while.