Alltournative tours take you for a real ride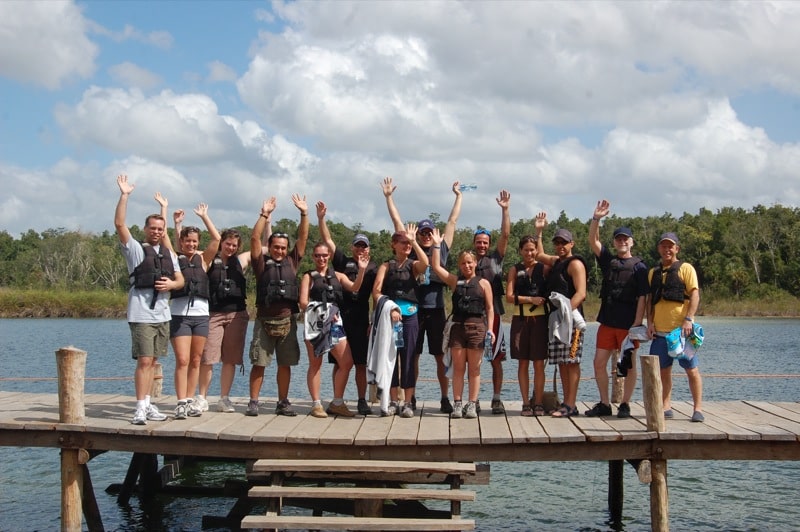 Alltournative is one of the Yucatan Peninsula's first sustainable tourism tour providers. It began in 1998 as an alternative activity for the Mayan town of Pac Chén. Following the formation of the group, Alltournative began to promote tourism on the basis of equitable economic and social development for indigenous peoples, as well as the preservation of the Mayan jungle's flora and fauna. Since then, Alltournative tours have offered a variety of excursions to cenotes and archaeological sites around the region, where visitors can participate in a variety of extreme sports and ecotourism activities.
A win-win enterprise
Alltournative has achieved significant sustainable economic development for the residents of each ecotourism project and through its tours in the Riviera Maya and Yucatan, as well as established cultural and ecological preservation programs and promoted Mexico's natural and cultural treasures such as cenotes and archaeological sites.
Alltournative tours: They adapt
The new normal after COVID has accelerated changes within the industry. Both companies and travelers are more conscious when it comes to travel, as they focus on doing it in a sustainable way, which allows them to meet the needs of both travelers and the communities and areas in which they operate.
Alltournative tours: A lot of ways to have fun
Here are some of the activities that Alltournative now offers to learn about Mayan culture in an authentic way:
Snorkel Native Park: snorkeling at Petempich Bay, home to the America's largest coral reef barrier reef.
Emotions Native Park is a 5-minute drive from Playa del Carmen and offers ATV trips, zip lines, and cenote swimming.
Extreme activities and snorkeling in cenotes are available at the Jungle Maya Native Park, which is located 10 minutes from Tulum.
Cenote Maya Native Park, 30 minutes from Valladolid, offers extreme activities and swimming in the Yucatan Peninsula's largest cenote.
Alltournative has also done a fantastic job growing coral to assist reefs rebuild.
Expeditions
Visit to the ancient site and extreme activities in Coba – Maya Encounter.
Coba – Maya Village is a cultural excursion that takes a look at contemporary Mayan practices.
Tulum & Coba – Maya Village: cultural approach to the communities and visits to the two ancient sites.
Tulum – Mayan Jungle: Tulum tour and history.
EkBalam – Mayan Cenote: tour to the Mayan cenote and archaeological site.
Chichen Itza – Mayan Cenote: Chichen Itza tour and Mayan cenote visit.