Calkini stop in the Maya Train route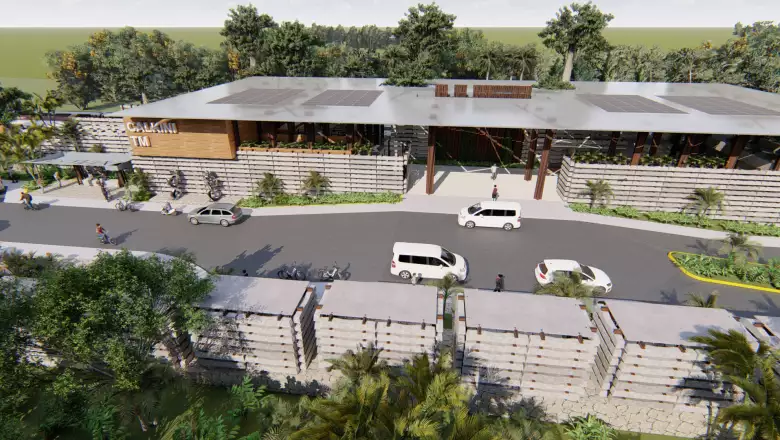 The Maya Train project is set to include a stop at the town of Calkiní, Yucatán. It is poised to become a gateway to a world of enchanting experiences for everyone. Sure: Calkiní may be a smaller station. However, it is home to a rich history and culture that is sure to captivate visitors. The ancient Maya ruins of Dzibilchaltún are nearby. Also, the cenotes of Calcehtok. Indeed, there is something for everyone to enjoy in Calkiní. And with the Maya Train making it easier than ever to get there, there is no better time to visit this charming town. Here are some words on the Calkini stop in the Maya Train route.
Visit San Vicente
San Vicente Chuc-say is a great place just three miles from Calkiní. You can find it along the scenic route to Dzitbalché. This delightful resort unfolds amidst green landscaped areas. All are adorned with majestic trees. They are within the grounds of the former Chuc-say cattle ranch. Indeed, as you enter, you'll get to see a modern petroglyph. Indeed, it is a fascinating depiction of the spa's layout. This layout showcases an impressive array of 16 pools, 2 splash pools, and 2 thrilling slides. The highlight of the experience lies in the underground pools. These pools are ingeniously crafted within the depths of enchanting caves.
Calkini stop in the Maya Train route: The Hacienda
The Ex Hacienda Tankuché is an 18-century building. You can see its harmonious blend of stone, wood, brick, and dirt. It exudes an undeniable French charm that makes it one of the most stunning constructions in the state. As you step through the main entrance, you'll see two grand staircases flanking an elegant arcade. They give an air of grandeur to the estate. Towering at the corners of the main façade, regal towers overlook terraces. A spacious front patio offers a glimpse into the hacienda's rich history. Across the courtyard, you'll find two imposing structures. First, the factory and not very var, a warehouse. They hint at the site's once-thriving industries. Adjacent to the main house stands a horizontal building. It served as the hospital, adding to the hacienda's intriguing past. With its captivating architecture and historical significance, Ex Hacienda Tankuché is a true treasure waiting to be explored.