Mojarras Cenote: more an adventure park than a cenote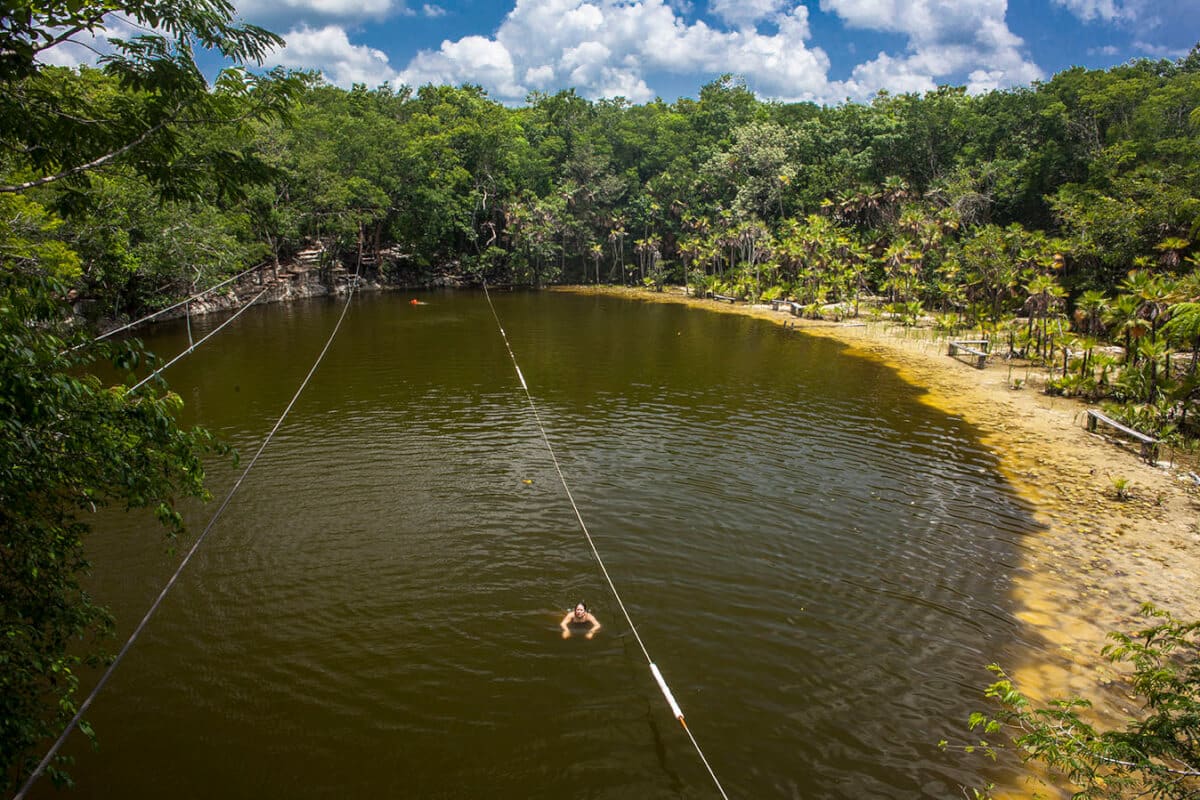 One of the most traditional activities for tourists in Puerto Morelos is the Ruta de los Cenotes. Though there are many, Mojarras, the largest, is unskippable, although it makes continuing with the route somewhat difficult though, because of the many activities in it. It's more of an eco-park than just a cenote, really.
What is Ruta de los Cenotes?
Only a few minutes away from Cancun and Playa del Carmen, the town of Puerto Morelos is famous for the sheer number of cenotes that can be found around it, most of which lay along the highway that connects it with the nearby town of Leona Vicario. They're so close together that visitors can visit a few in a single day. They don't have to use a car, either; many do so on a bike, ATV, or even on horseback—this is the cenote route or Ruta de los Cenotes.
What kind of cenote is the Mojarras cenote?
An open cenote, surrounded by the lush jungle that covers everything around Puerto Morelos, the sheer size of Mojarras makes it easy to call it a lake. With a circumference of almost 250 feet, it is the largest in the cenote route, hands down.
The facilities at Mojarras cenote
If you're planning on doing the Ruta de los Cenotes, you might want to leave Mojarras for last, as it's more like visiting an eco-park than a cenote. Sure, it has the normal cenote facilities, like bathrooms, showers, and locker rooms, but it also has a few more things that are going to make leaving difficult, like a grill area. The entrance from the road is a little far (though walkable), but visitors can rent ATVs or horses.
The fun doesn't stop at the edge of the Mojarras cenote, either. Being so large it was a great idea to build a zip line to take visitors across its surface. So great, in fact, that it's not the only one here. You can fly across the treetops in an additional, "dry", zipline in the jungle.
As we said, Mojarras cenote has everything you need to forget about the rest of the cenote route.