The Ultimate Guide To Tulum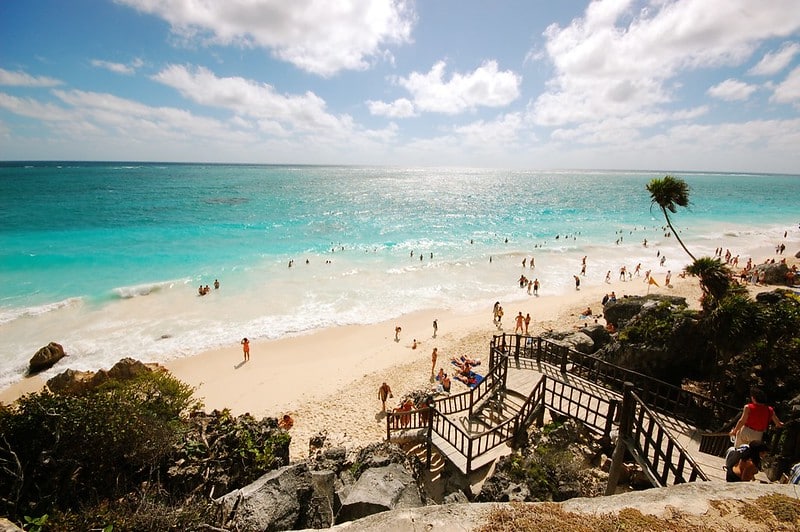 Tulum is a picturesque town located in the Riviera Maya region of Mexico, renowned for its stunning white sand beaches, crystal-clear turquoise waters, and rich cultural heritage. This charming town boasts a relaxed and laid-back vibe that attracts tourists from all over the world seeking to unwind and escape the hustle and bustle of everyday life. Here is the Ultimate Guide To Tulum.
Tulum is a unique destination that perfectly blends ancient Mayan ruins with modern amenities. It offers visitors the chance to explore fascinating archaeological sites, immerse themselves in the local culture, and indulge in delicious Mexican cuisine. In this guide, we'll explore the top towns, restaurants, cenotes, beaches and great adventures in Tulum.
Towns
Tihosuco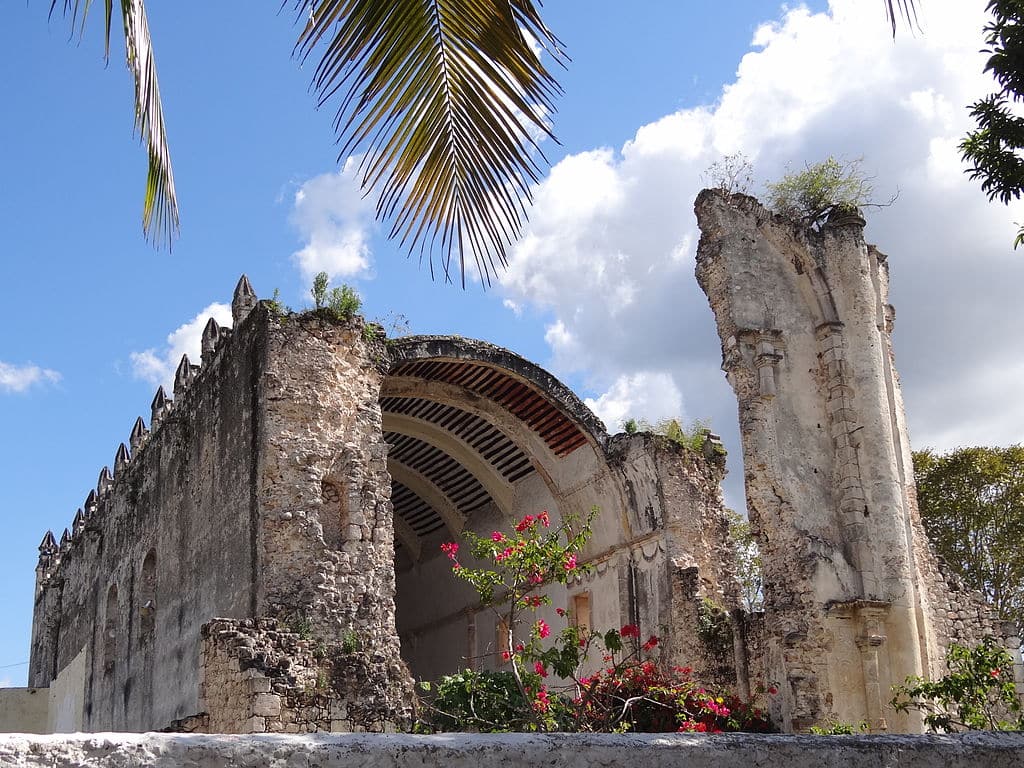 Tihosuco near Tulum is a small town in Quintana Roo. Its history begins with the arrival of the pirates, when they attacked and destroyed it. This, in their attempt to reach Valladolid. The indigenous people rose up and from there arose what we know today as the Caste War. This war ended up destroying what little was left of the site, leaving it almost completely demolished. Also, visit the Caste War Museum. It exhibits paintings, documents and objects that show everything that happened at that time. The entrance to this museum is free.
Felipe Carrillo Puerto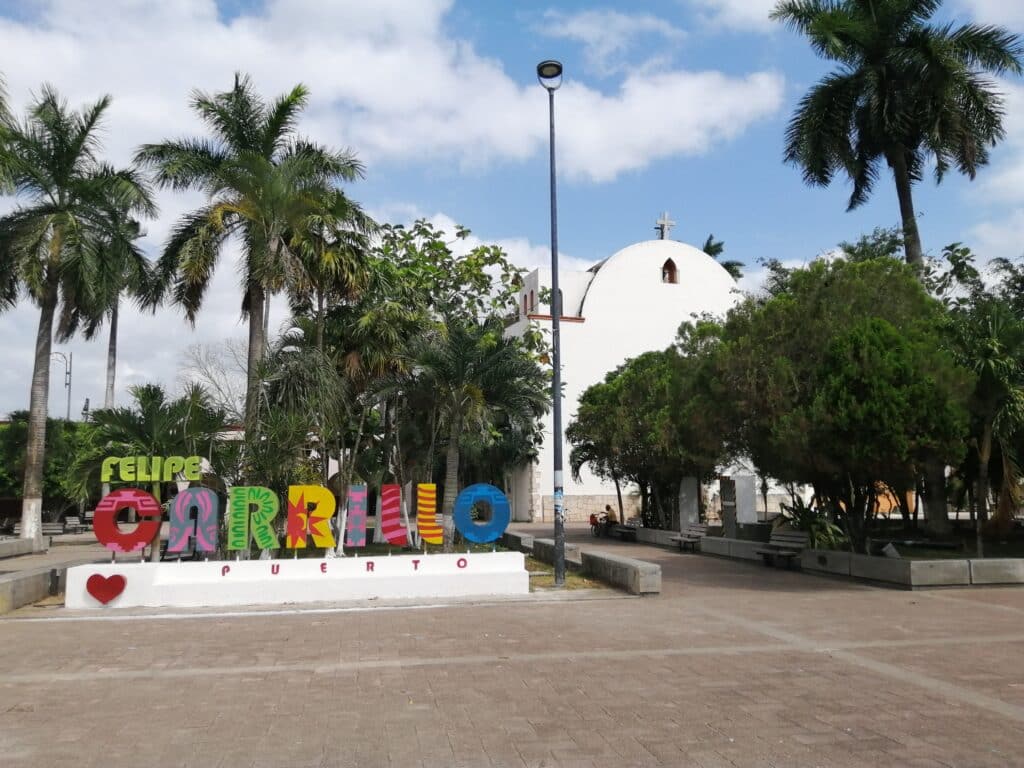 About 50 miles south of Tulum is the town of Felipe Carrillo Puerto. It is the head of the municipality of the same name. Here we find one of the largest concentrations of towns belonging to the Mayan ethnic group. Consequently, it is the most common thing to hear this language. Also, see people who maintain their customs and traditions. In the plaza you can find the monument to the former governor of the State of Yucatan.
The Chetumal-Belize free zone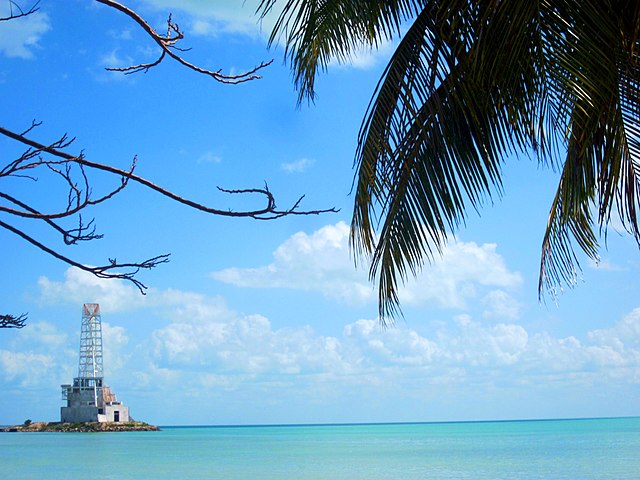 The Chetumal-Belize Free Zone, also known as the Corozal Free Zone, is a duty-free business zone located halfway between Mexico and Belize. Here's everything you'll need to know about going there. The Chetumal- Belize Free Zone currently has over 300 stores where you can buy anything. From a sports t-shirt to chocolates to electrical goods, as well as play in a casino, as casinos are permitted in the Free Zone.
Restaurants
Matcha Mama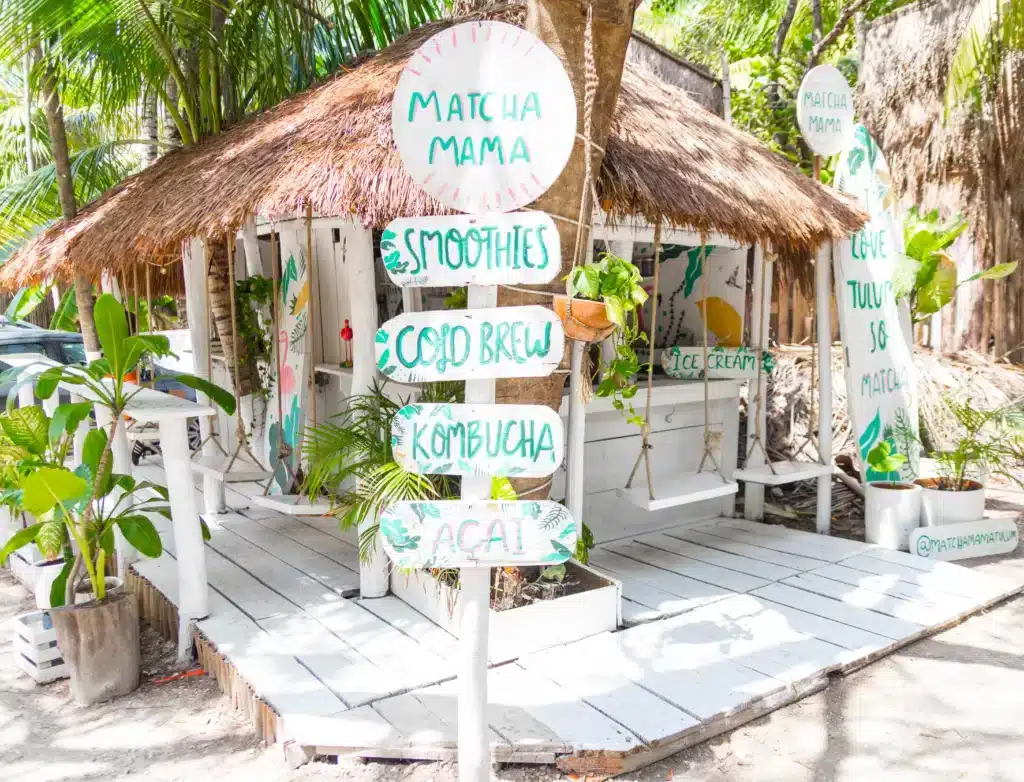 Small restaurant on the beach, Matcha Mama is the spot not to be missed and the best place to eat in Tulum. You can sit on one of its swings to sip a matcha drink, devour a homemade ice cream or enjoy delicious healthy salads if you're a little hungry. It's fresh, healthy, delicious and they offer endless options for breakfast, lunch and dinner. Here, no tables or chairs, but swings that face the bar for a break in an unusual and playful setting. One of the old reliables in the top restaurants in Tulum.
Carretera Tulum-Boca Paila 8.2, Tulum 77780
CO.CONAMOR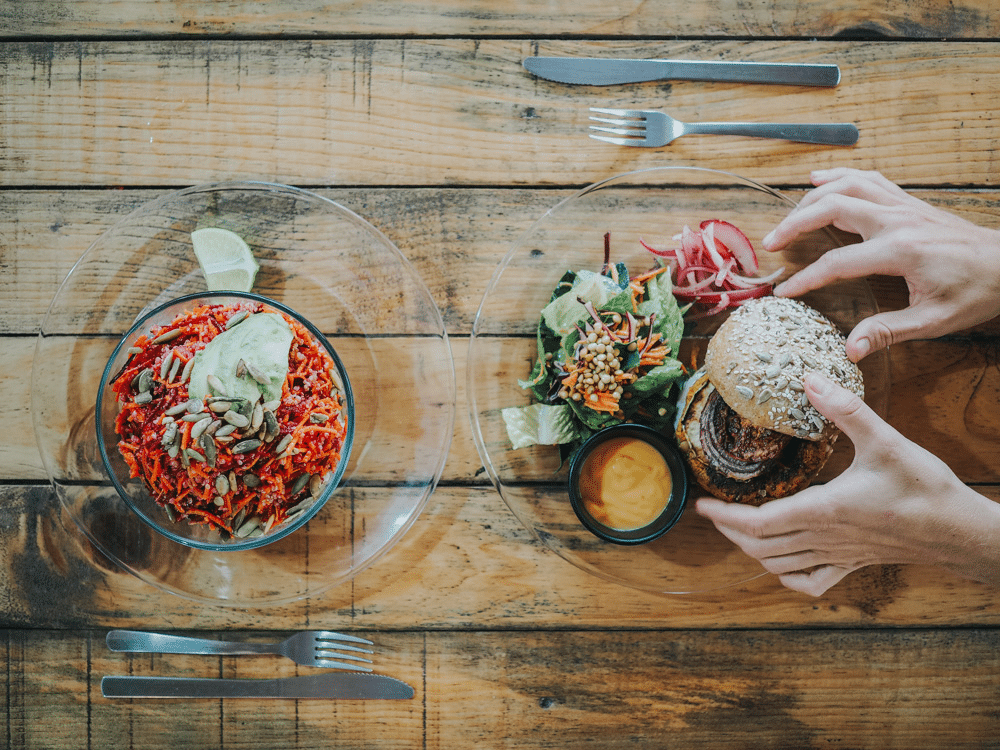 A delicious vegan restaurant downtown Tulum. Perfect for lunch, particularly its generous portions. The variety of healthy choices with delicious flavors is a delight. The restaurant is located in a beautiful backyard with lots of trees and vegetation. There is also a zero-waste store with a nice selection of bulk products. The healthy option in the top restaurants in Tulum.
Calle Polar Pte. LT 11, Tulum Centro, 77760 Tulum
Burrito Amor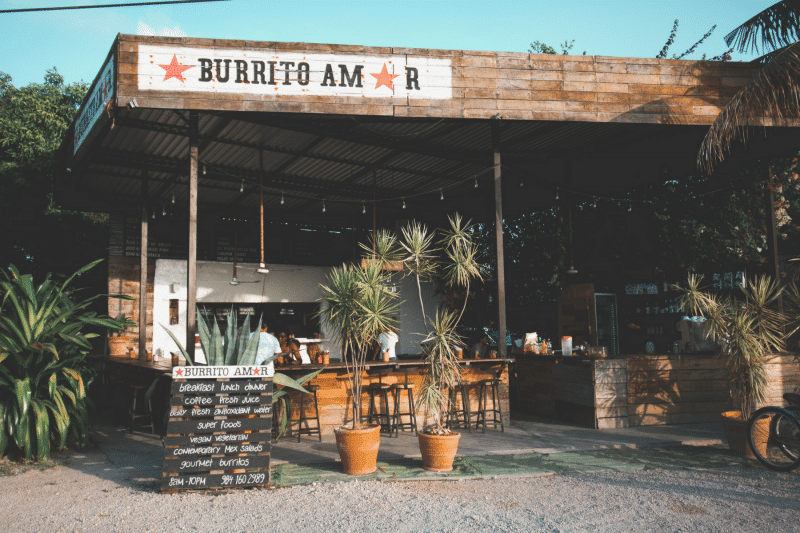 Burritos are not that common in Mexico itself. Nonetheless, if you're a burrito fanatic, you can find some very tasty ones, especially at Burrito Amor. Here you'll find a wide selection of all kinds of burritos, with little or lots of filling, vegetarian or with meat. Try the burrito with grilled chicken, or burrito al pastor, where you get pork from a grilled spit. Be sure to grab the sauces that are served to you with the burrito. You have your choice of chipotle, avocado, sour cream and garlic. It's best to try them all in a row and then start over.
Av. Tulum Mz 05-Lote 03, Tulum Centro, Centro, 77760 Tulum, Q.R.
Cenotes
Taak Bi Ha
Taak Bi Ha is around 40 minutes from Playa del Carmen and 20 minutes from Tulum. If you've visited the famous Dos Ojos Cenote, it's the same entrance, but Taak Bi Ha is about one-and-a-half miles down the dirt road. The "colectivos"—the small public transport shuttles—can leave you right at the entrance to Dos Ojos from where you can take a taxi, or just walk.  As this is a cave cenote—unusual among those in the Riviera Maya—your guide will take you around the dark caves showing you interesting rock formations, both above and below the water.
Nicte-Ha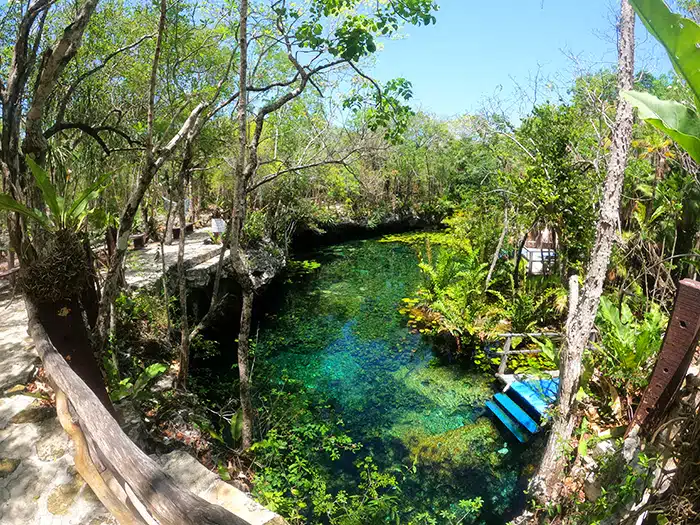 The most popular spot at Nicte-Ha is, by far, its 10-feet platform. It's right next to the main path, so you can simply walk up to it and throw yourself into the cool waters below. Though you'll land safely in deeper waters, this is a shallow pool, only 6.5 feet deep. Around the edges, though, the bottom suddenly plunges to a depth of 26 feet to reveal a few wide caverns.
Dos Ojos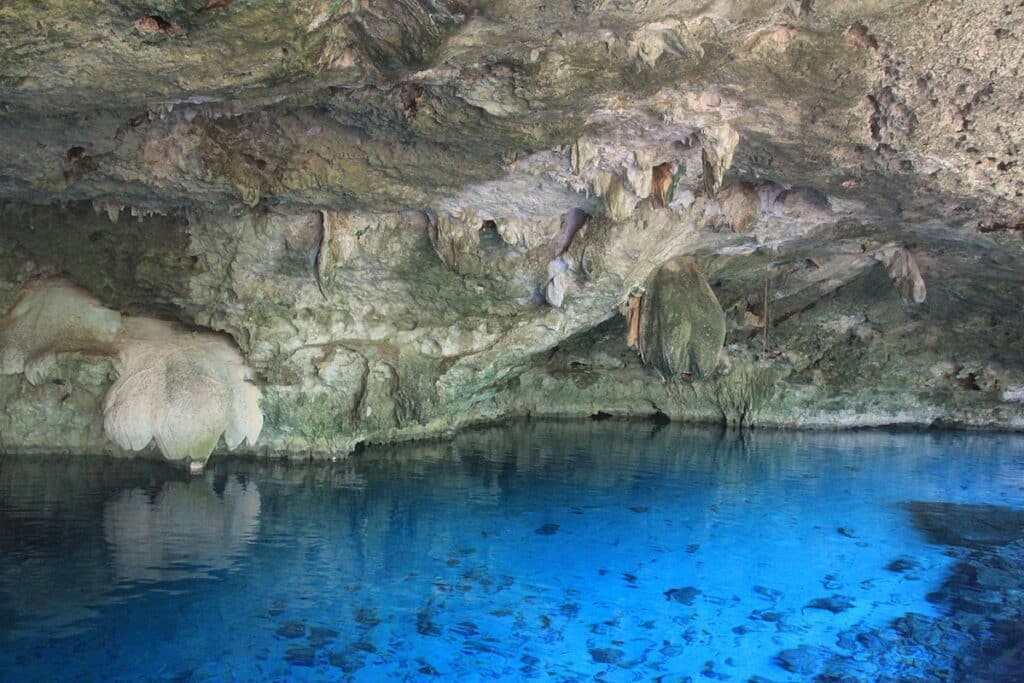 Cenote Dos Ojos is one of the oldest and most traditional cenotes in the Riviera Maya. The name, meaning "two eyes," hints at the fact that there is not a single cenote here, but two. They're within Dos Ojos Park, which offers a variety of activities. You can rent snorkeling and diving equipment. If you're into the latter, you can also purchase diving tours and excursions with an instructor. And, always a welcome sight, lifeguards.
Beaches
Boca Paila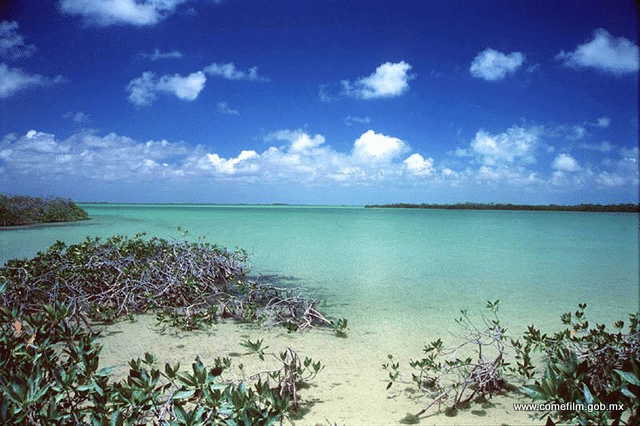 Boca Paila near Tulum is a treasure you will find in the Sian Ka'an Biosphere Reserve, in the state of Quintana Roo. Between Muyil Lagoon and the Caribbean Sea, you will discover this miracle of nature. You will love the opportunity to be in the middle of fresh water and cross to salt water; definitely, an unforgettable experience.
Xcalak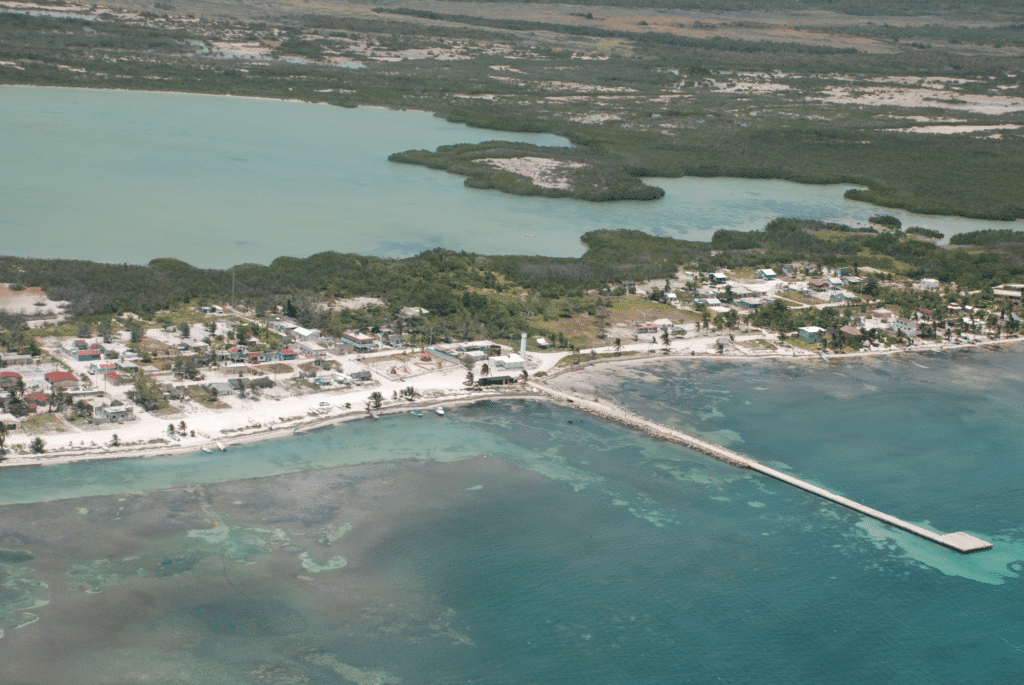 The beach of Xcalak is located just a few steps from the town center and is known for its clear, turquoise waters and powdery white sand. It is a great spot for swimming, sunbathing, and enjoying the great outdoors.
Punta Herrero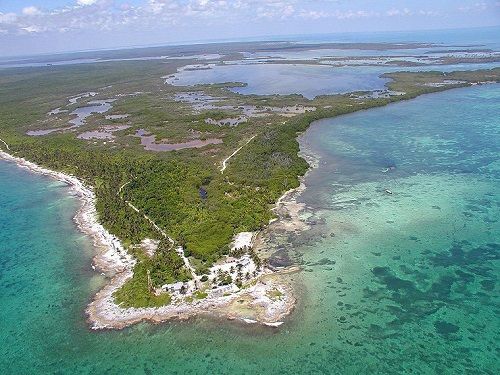 Punta Herrero beach is a little fishing community with a welcoming atmosphere. Because it is slightly far from the outside, you may have a true rest. Away from the rush and bustle of the city. The only thing you will have to bother yourself with is enjoying a peaceful and well-deserved rest.
Great adventures
Kaan Lagoon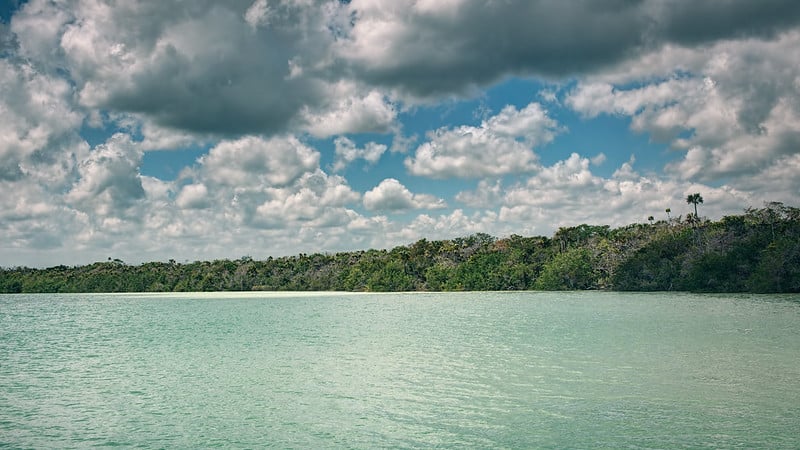 Kaan Lagoon has an unusual fee: they'll charge you extra if you want to fly a drone and take pictures. Once you see a top-view picture of this place you'll see why. With its crater-like cenote just under the surface, this is one of those places that make you feel like you are on an entirely different planet.
Punta Allen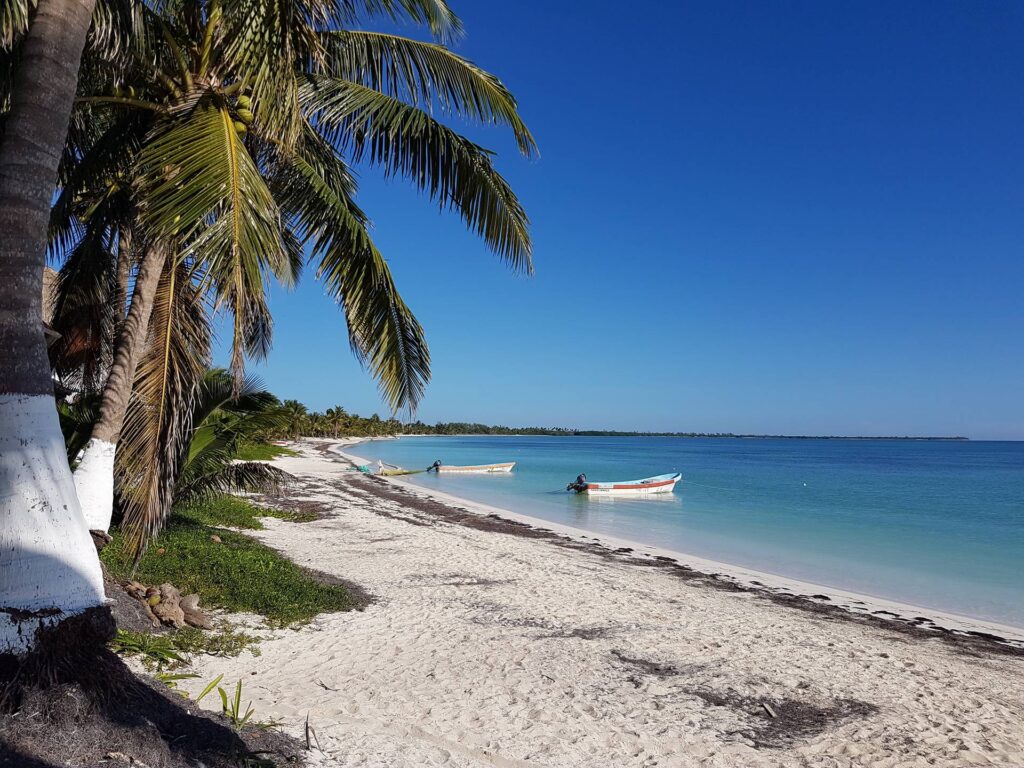 Punta Allen is a natural treasure that keeps Sian Ka'an on the shores of the Caribbean Sea. It is a protected area, which was declared a Natural World Heritage Site by Unesco since 1987. It has three lagoons that can be explored. The most famous of which is Laguna Negra, and a pier from where excursions depart to enjoy the sea and its fauna. The community of fishermen and tourist service providers that inhabit Punta Allen are organized. They offer kayak trips through the mangrove swamp and also hikes to discover the natural wealth of the area.
Sfer Ik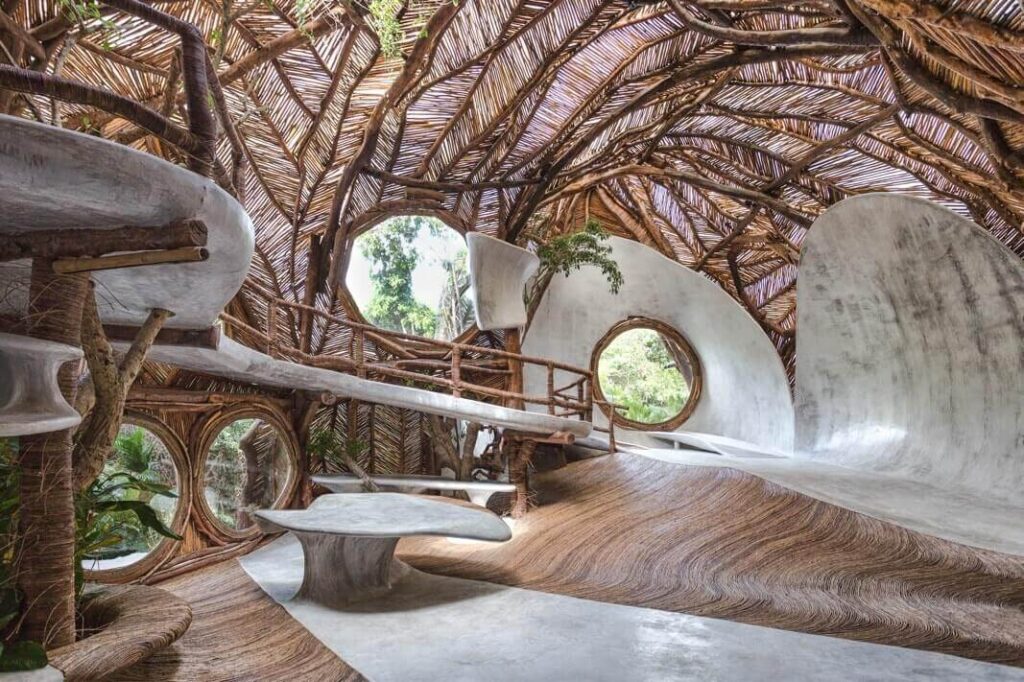 Sfer Ik in Tulum is defined as a gallery to explore barefoot. Its architecture emulates a nest in the middle of the jungle. Its construction involved reeds, grasses, stones and even ceramics. So, the viewer seeks to feel that connection with nature. Sfer Ik has become a showcase for artists looking for new ways to experiment and create art. It is a philanthropic community. Here, local inhabitants can find workshops related to art and crafts.