The Ultimate Guide To Playa del Carmen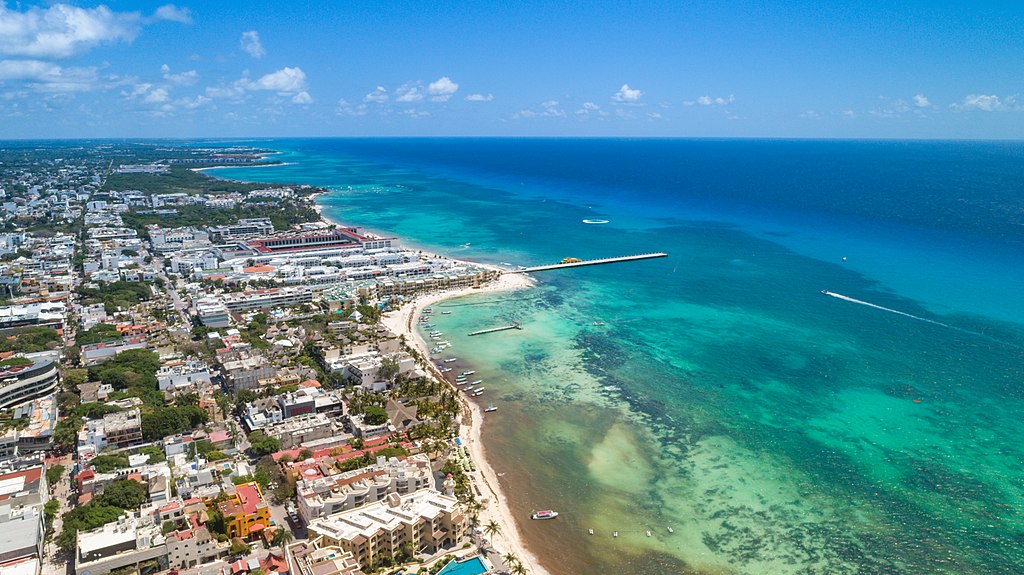 Playa del Carmen, a coastal town in the Riviera Maya, is a true paradise on earth. Located on the eastern coast of Mexico's Yucatan Peninsula, Playa del Carmen boasts some of the most beautiful beaches in the world. The Ultimate Guide To Playa del Carmen is on your way.
But Playa del Carmen is more than just beaches. Its vibrant downtown area, known as Quinta Avenida or Fifth Avenue, is home to an array of restaurants, bars, and shops. With so much to offer, it's no wonder that Playa del Carmen has become a popular vacation spot for people from all over the world. In this guide, we'll explore the top beaches, cenotes, ruins, restaurants and activities in Playa del Carmen.
Beaches
Constituyentes Beach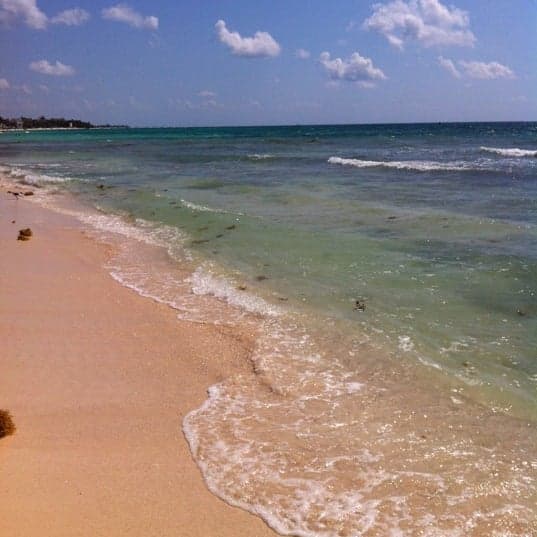 Though not a place to escape the city crowds, Constituyentes Beach is still a great option for anyone looking to spend a day staring at the ocean in Playa del Carmen. It's easy to find and not far from the city's trendiest places. Constituyentes Avenue crosses all of Playa del Carmen; all you have to do is follow it to the south. Eventually, you'll find the main access to the beach—the one with the long pier. Because Constituyentes is part of the long sand strip that extends pretty much the entirety of Playa del Carmen, however, you can access it in other ways: neighboring streets or crossing over from other beaches, like the nearby Mamitas.
Punta Bete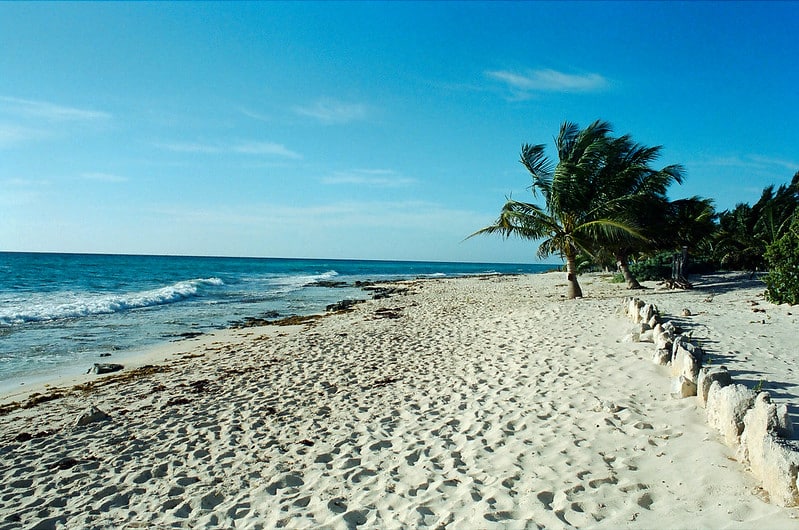 If you've ever seen a postcard or travel poster of the Riviera Maya, you'll know they usually show a beach of powdery white sand on the edge of a turquoise, calm ocean. Well, that's exactly what the beach at Punta Bete is like. Miles away from the loud, party environment of the Cancun beaches—both, geographically and spiritually—this is a place where to sit and listen to the breeze and the waves, read a book, think.
Xcacel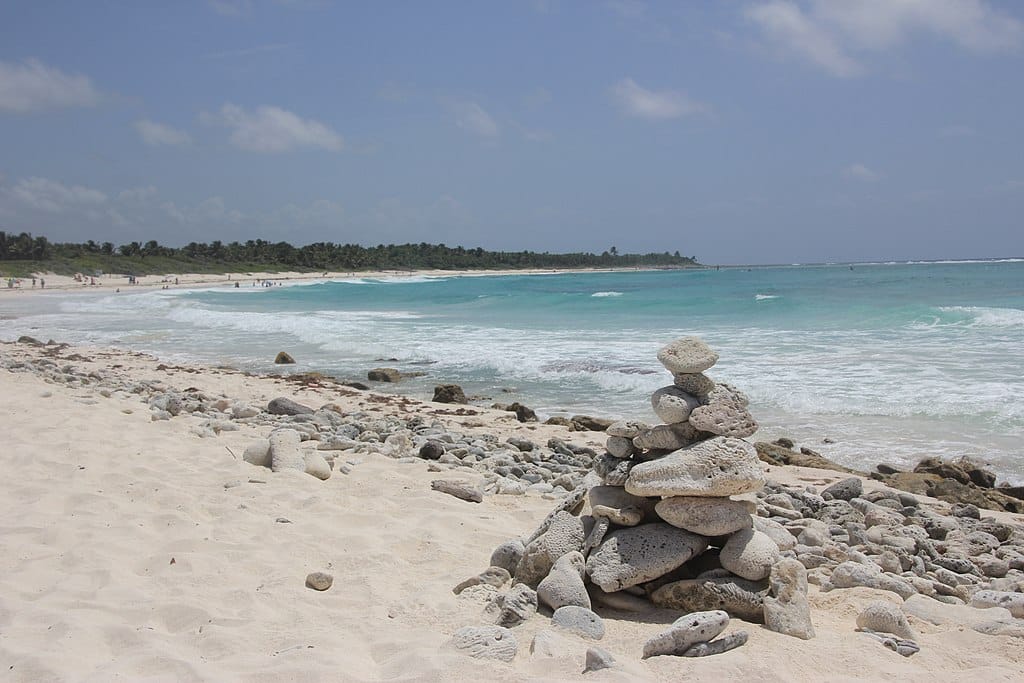 Xcacel Beach is south of Playa del Carmen, heart of the Riviera Maya. It has almost 900 acres of mangroves and cenotes. With 1.6 miles of beach, this is a favorite nesting site for white turtles and loggerhead sea turtles. This site is also recognized as the second most important reef zone in the world. It is part of the system that goes from the Yucatan Peninsula to the bay of Chetumal.
The Ultimate Guide To Playa del Carmen: Cenotes
Yum Kin Cenote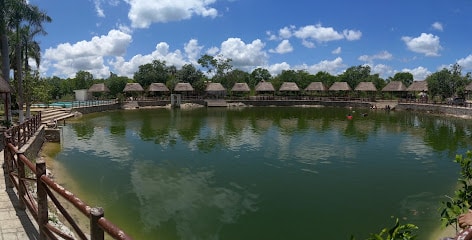 The Yum Kin Cenote Family Park, 26 miles from Playa del Carmen, is an ecological resort with an outdoor pool and solarium. It's a big cenote with nearby facilities. The Cenote is 280 feet deep and its temperature is about 77 degrees F°. Because there are no waves or current in cenotes, this creates excellent conditions. Its cabin-style accommodations are equipped with all of the necessary amenities to make your stay more comfortable, as well as Internet access throughout the complex and bicycle rentals for the more adventurous.
Tajma Ha
This place is ideal for professional divers. Or, simply, for those who wish to know a little more about this immersive underwater experience. Here, the natural beauties of Quintana Roo stand out. The Tajma Ha cenote is one of the best cenotes you can find in Quintana Roo. It consists of limestone tunnels that link together via labyrinths, fossils and even rocks. These acquire a beautiful visibility when the light reflects directly on them.
Mojarras Cenote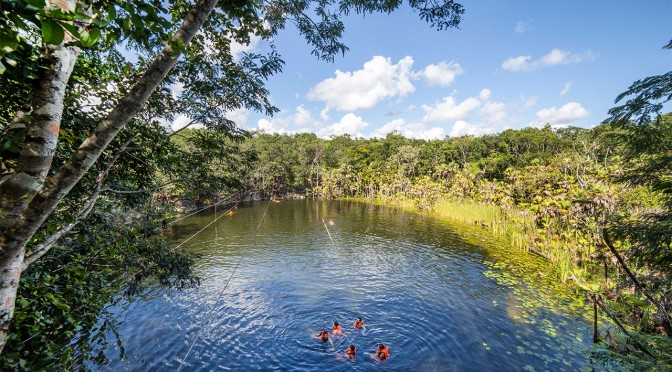 The Mojarras Cenote is an open cenote, surrounded by the lush jungle that covers everything around Puerto Morelos, the sheer size of Mojarras makes it easy to call it a lake. With a circumference of almost 250 feet, it is the largest in the cenote route, hands down.
Ruins
El Caracol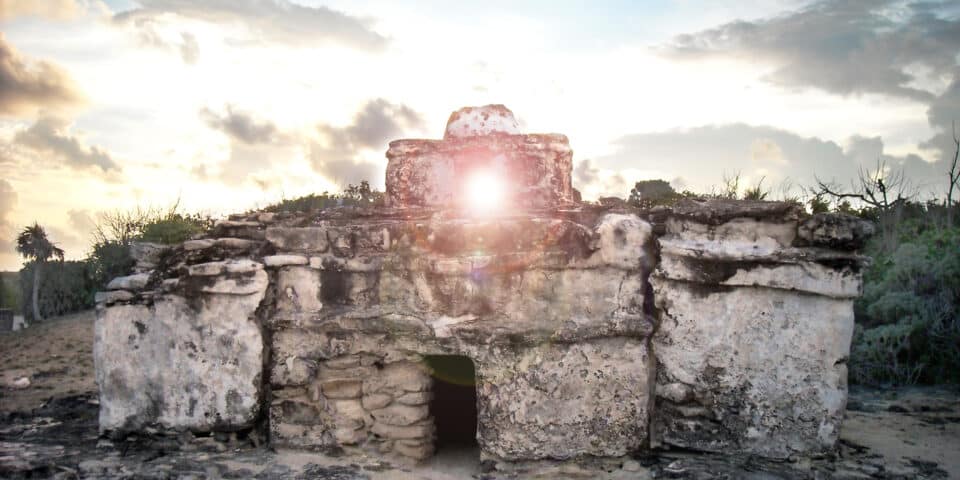 The 'Tomb of the Snail,' as we also know El Caracol ruins, is near the southern tip of Cozumel and has great stories to tell. All these, via its architecture and the details that the forefathers left in each of the region's buildings. It got the name 'Tomb of the Snail' due to its tiny size, which is akin to that of an ancient funerary tomb. However, the term stems from the shapes that allude to snails in the dome that supports the roof of the Mayan temple In the setting of the Caribbean Sea. The snail is an example of the island of Cozumel's significant biocultural value, which makes it a unique attraction for both locals and visitors.
Kulubá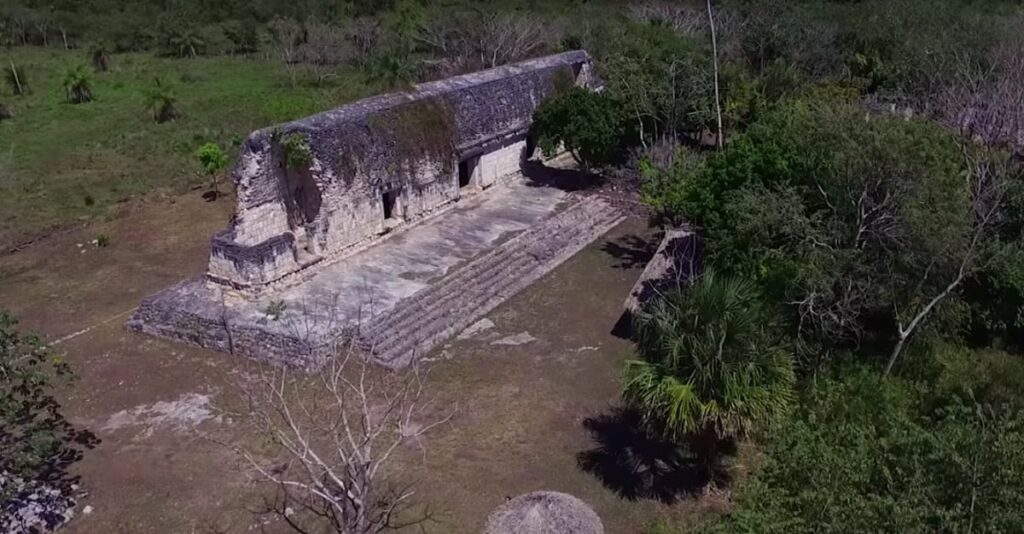 Kulubá translates as "water of the wild dog kulu." This is the name of the archaeological area that is between Kulubá and Emannuel's cattle farms. The 400 structures that make up this five-and-a-half-long Mayan archaeological complex show how heavily the Puc and Chichén Itzá regions influenced Mayan culture.  Kuluba Mayan ruins officially opened in  2018 to visitors, after years of archaeological studies where they have been preparing the site. The hidden ruins are reached by a hard sand road, which in the rainy season gets muddy and can make driving difficult. This road takes you to the cattle ranches of Culubá and Emmanuel.
San Gervasio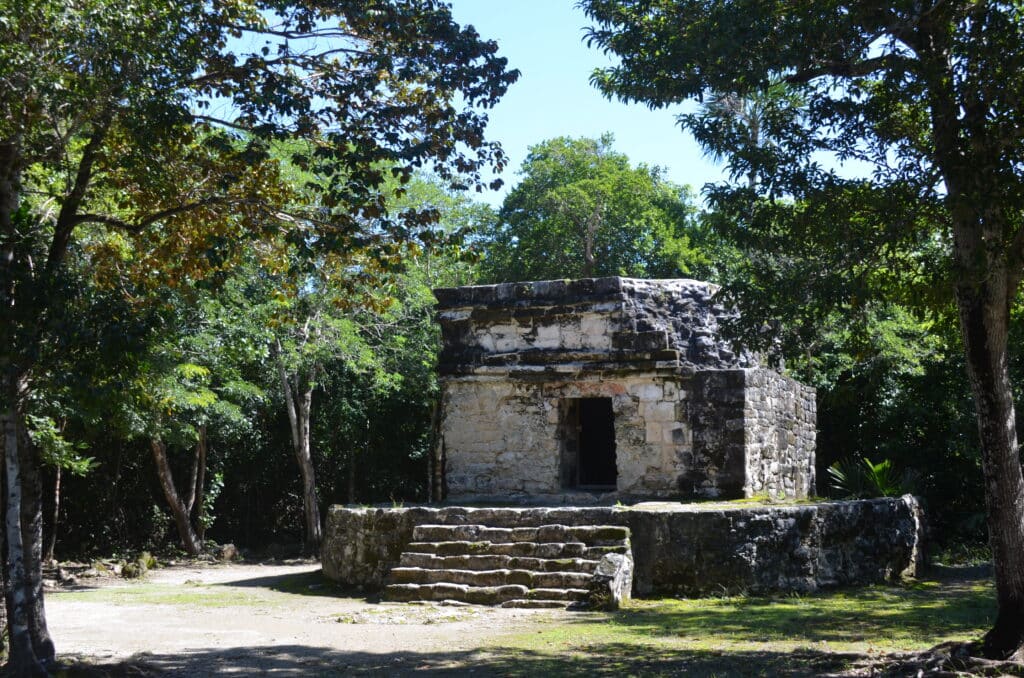 Besides its beaches, eco-parks, and hotels, the Yucatan peninsula is host to countless ancient ruins, an invaluable wealth of information about the Mayans who used to live here, and Cozumel—despite being an island—is no exception. San Gervasio is the only archeological site on the island still with vestiges of the buildings that used to make up an important economic and commerce center, which linked Cozumel with other important Mayan cities on the mainland.
The Ultimate Guide To Playa del Carmen: Restaurants
Café Choux Choux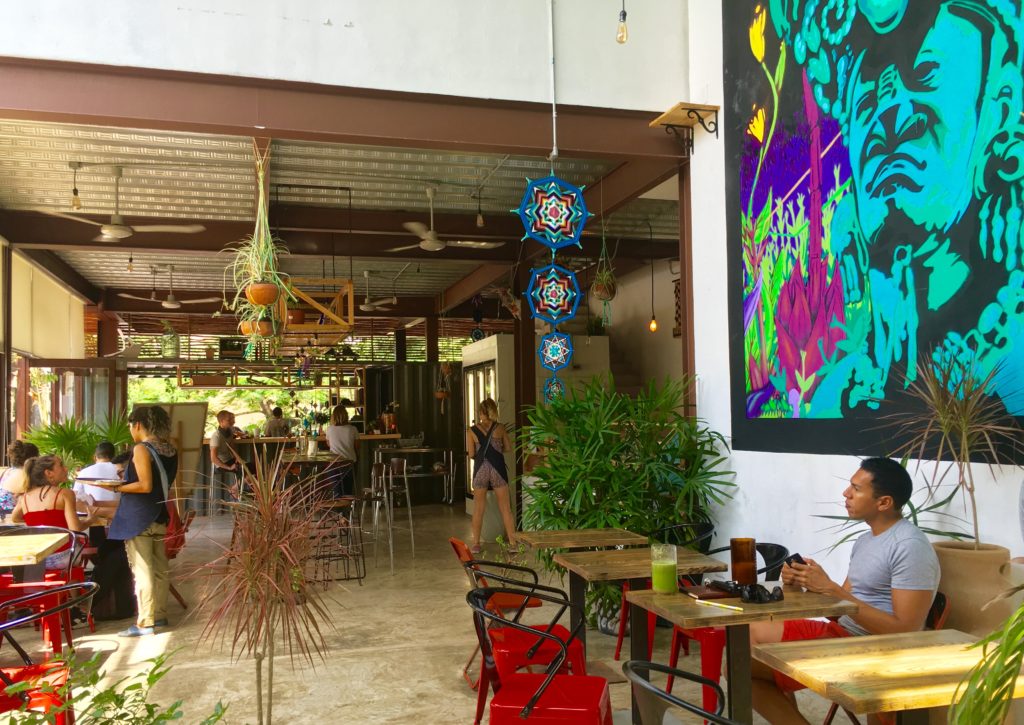 Cafe Choux Choux is a family business, parents, siblings and friends inspired by their astrology, nature and culture. This place is not only for coffee but also good food, because they have an organic and environmental aspect. Try the vegan bread with hummus, avocado and broccoli sprouts. The bread is served with a salad and an orange vinaigrette. The bread and pastries are excellent. Eat them in the morning when they are freshly prepared, because they dry out during the day.
Av. 20 Calle 24 Norte con, Centro, 77710 Playa del Carmen, Q.R.
La Cueva del Chango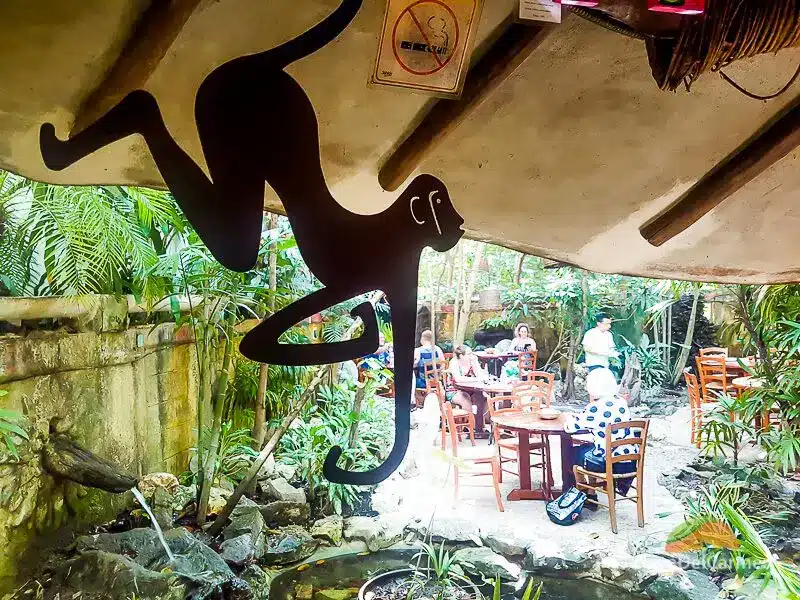 This list of the top restaurants in Playa del Carmen would be incomplete without this place. La Cueva Del Chango is a beautifully decorated restaurant with trees and plants everywhere. They have a wide variety of vegetarian and vegan dishes. The bean muffins with meat or cheese are very good.
Calle 38 Nte. Mz. 4-Lote 3, Zazil-ha, 77710 Playa del Carmen, Q.R
Trattoria Pizzeria Romeo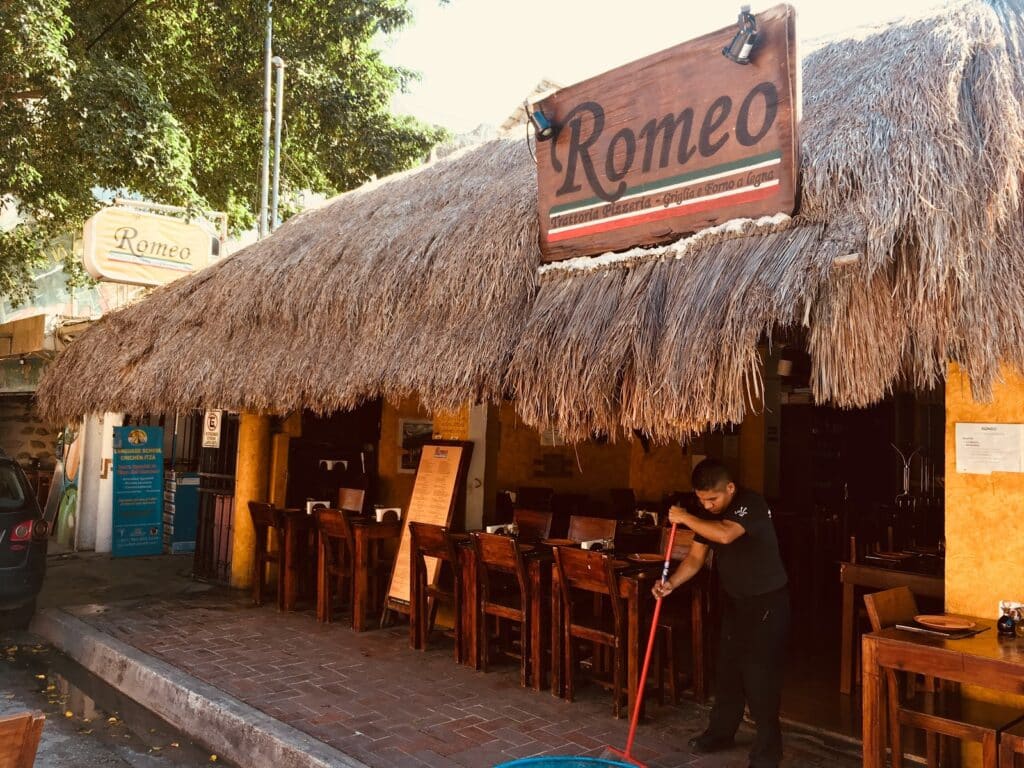 Playa del Carmen's large Italian community has dozens of establishments offering a wide variety of Italian cuisine. One of the most popular is Trattoria Pizzeria Romeo, which is especially popular for its wood-fired pizzas. Romeo pays great attention to the quality of all its ingredients, including the quality of the wood to be burned, the wheat flour to be kneaded and the tomatoes and other fruits to be used in the preparation of the sauce. You can also order lasagna, fresh pasta with your favorite sauce and many other dishes from the rich Italian gastronomy.
Calle 4 Nte 150, entre 15 Avenida Nte y 10 Avenida Nte, Centro, 77710 Playa del Carmen, Q.R.
The Ultimate Guide To Playa del Carmen: Activities
El Camaleon Golf Course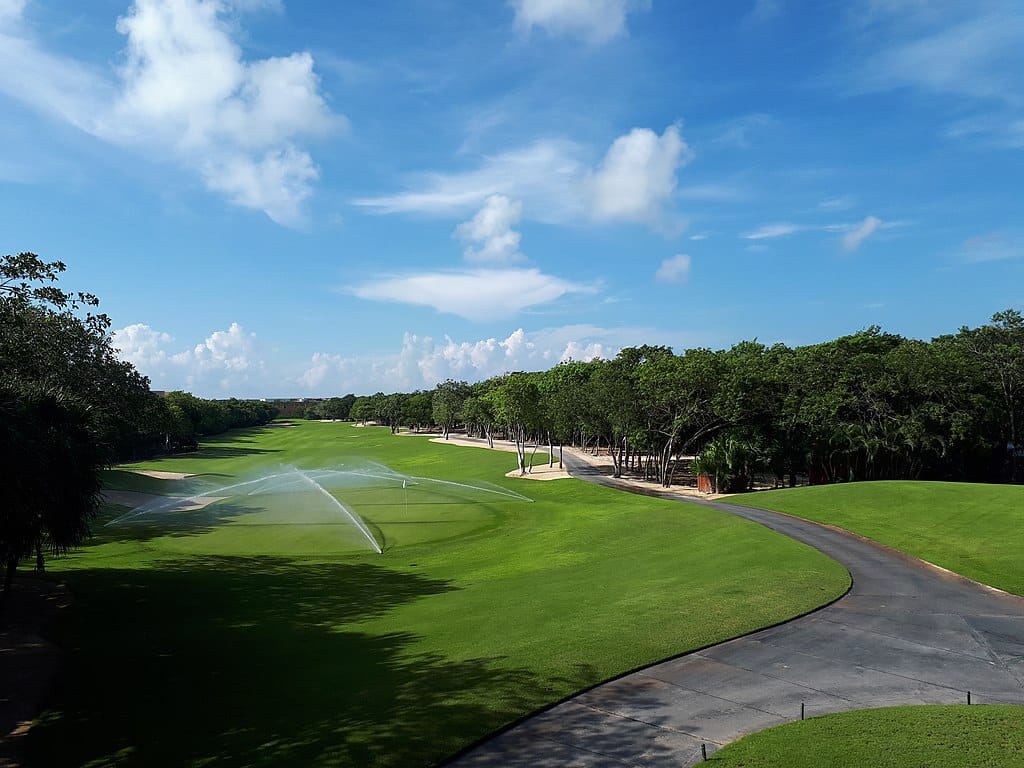 The El Camaleon Golf Course comprises a 350-yard driving range, a putting green, and a short game area where you can practice chipping and bunker shots. Food and beverage cart service, and unlimited range balls are all available to players at practice facilities. The course serves as the venue for PGA professional golf competitions every year, including the Mayakoba Golf Classic, which has the greatest prize pool of any golf competition in Latin America.
Jungala Water Park
Jungala Water Park is a boutique experience that offers opulent leisure alternatives and fantastic attractions. Concierge service in the park, novel gastronomic concepts, and spa services, among other things.  Jungala was created to highlight the region's stunning natural beauty. With lush jungle that will make you feel like you're in your own private paradise. This park features extreme slides as well as private cabanas and a spa.
Alltournative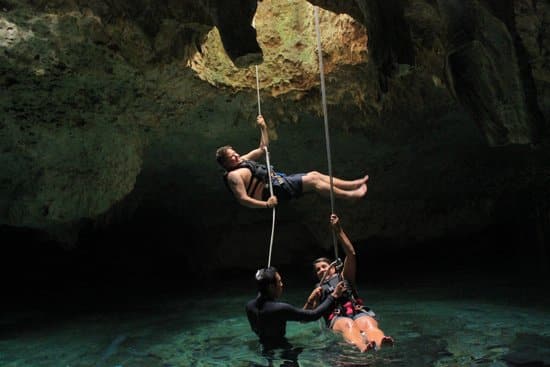 Alltournative is one of the Yucatan Peninsula's first sustainable tourism tour providers. It began in 1998 as an alternative activity for the Mayan town of Pac Chén. Following the formation of the group, Alltournative began to promote tourism on the basis of equitable economic and social development for indigenous peoples, as well as the preservation of the Mayan jungle's flora and fauna. Since then, Alltournative tours have offered a variety of excursions to cenotes and archaeological sites around the region, where visitors can participate in a variety of extreme sports and ecotourism activities.